timescale
2 weeks Pre-construction
10 weeks onsite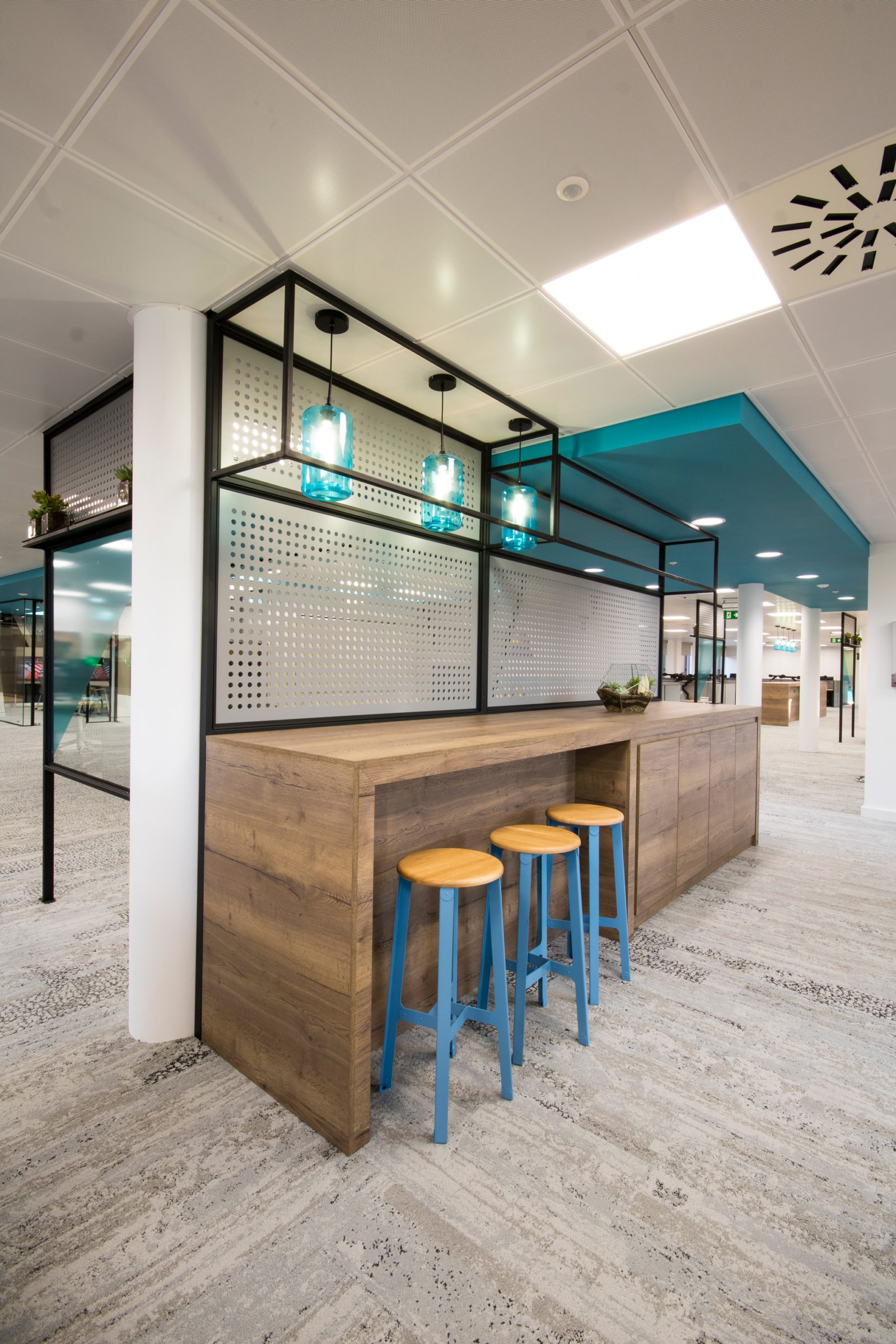 Adobe Systems Incorporated is the world leading IT platform focused upon the creation of multimedia and creativity software products, best known for Photoshop, Acrobat Reader and the Portable Document Format (PDF). With over 50 billion Adobe Products opened from 2016, we relished the opportunity to deliver their new colour-strident office space in Dublin's Citywest Business Campus.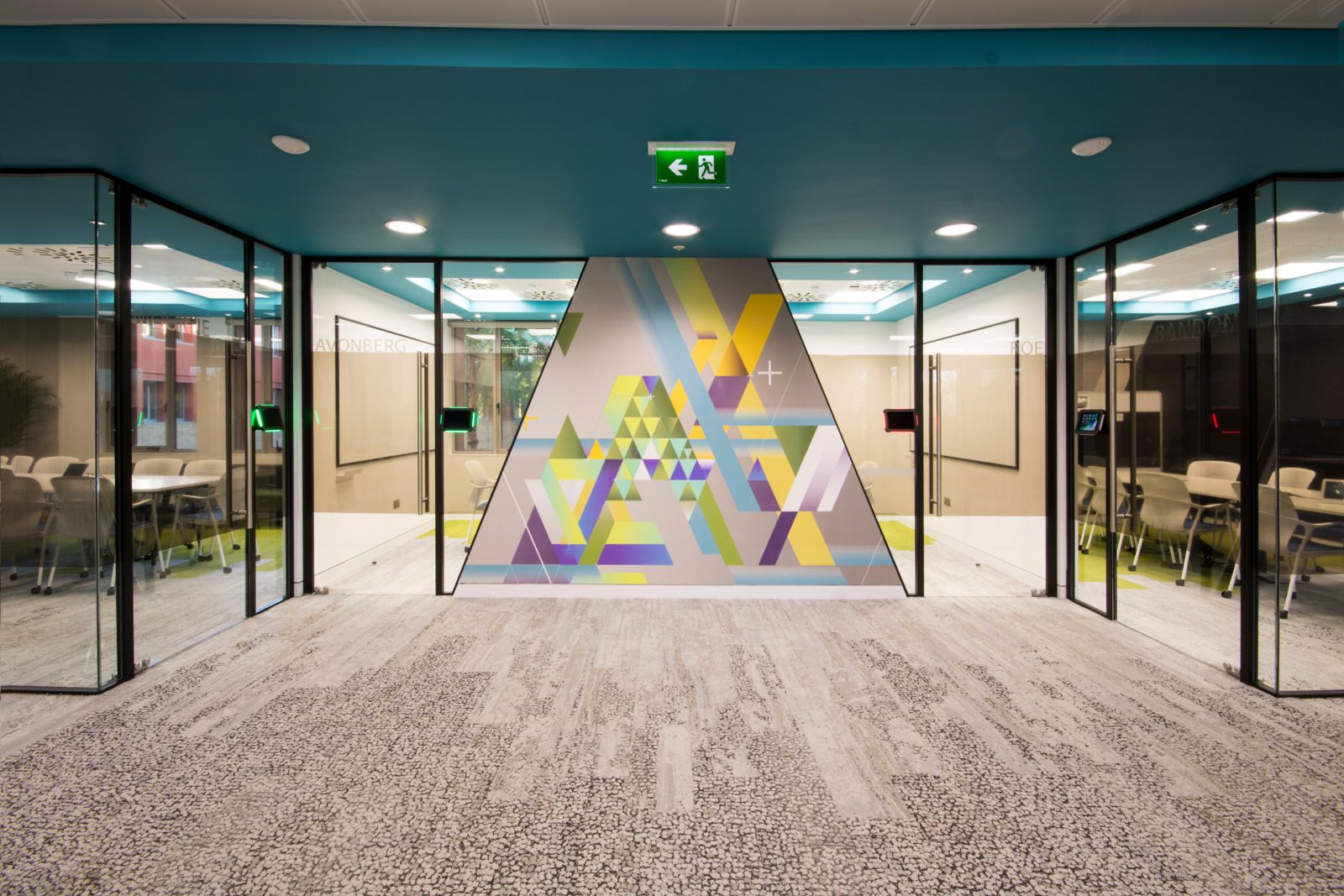 Our mandate was to take an existing vacant floor plate layout and transfigure it into a fully-functional and dynamic office space. The works involved the installation of all new wall partitions, floor finishes, internal decorations, M&E services installations and management of client direct office furniture, security and AV solutions.The design of the working environment was for a predominantly open plan space to allow for more collaborative interaction and employee connectivity with strategically placed workstations and cellular meeting spaces ensuring that teams retain their structure within the overall environment.
Features of the project included a games room vaulting, with animated formations and modern console equipment, a combined spacious and homely canteen / breakout area and a series of segmented board and meeting rooms grouped within an ostentatious catwalk.