Health, Safety and Compliance is non-negotiable. As a business we pride ourselves on the standard of our work carried out each day by our teams. At ICONS we implement rigid health and safety regulations to minimise risk to our clients, our staff and members of the public.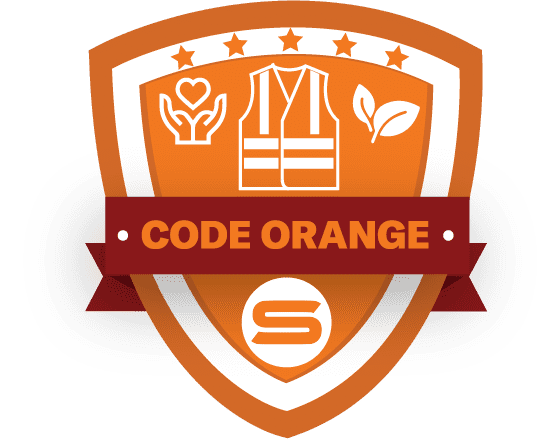 Safety is at the core of everything we do at ICONS. From the start , we take a positive approach to owning safety on site and across all our projects. In our experience, this is the best way to ensure all those involved in the project are engaged in our Health and Safety systems. By guiding our teams with safety initiatives and positive reinforcement communications, we work to develop an empowered, accountable and inclusive safety culture across our organisation. ICONS Safety culture through Code Orange has proven to be beneficial, not just from a health and safety point of view, but also from a quality and programme point of view.
'Code Orange' is our dedicated Safety Program which outlines our uniform approach to the handling of safety on site, with our teams and for our clients. It represents everything we do in all aspects of our approach to Safety, Health, Environment and Quality. Upholding the highest health and safety standards leaves a lasting impression on the buildings we work in and future-proofs the safety of the workplaces we are transforming.