timescale
4 weeks design
6 weeks build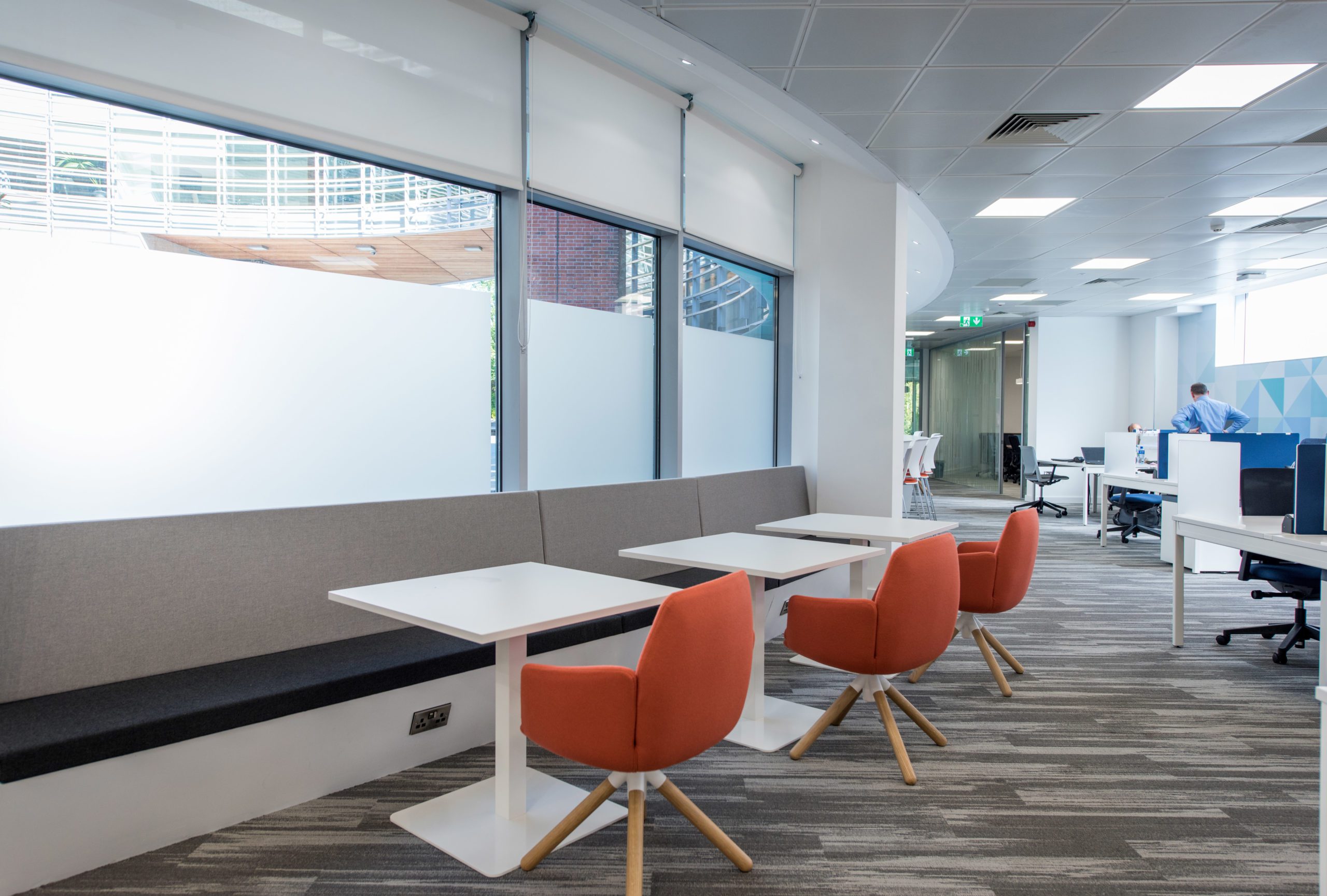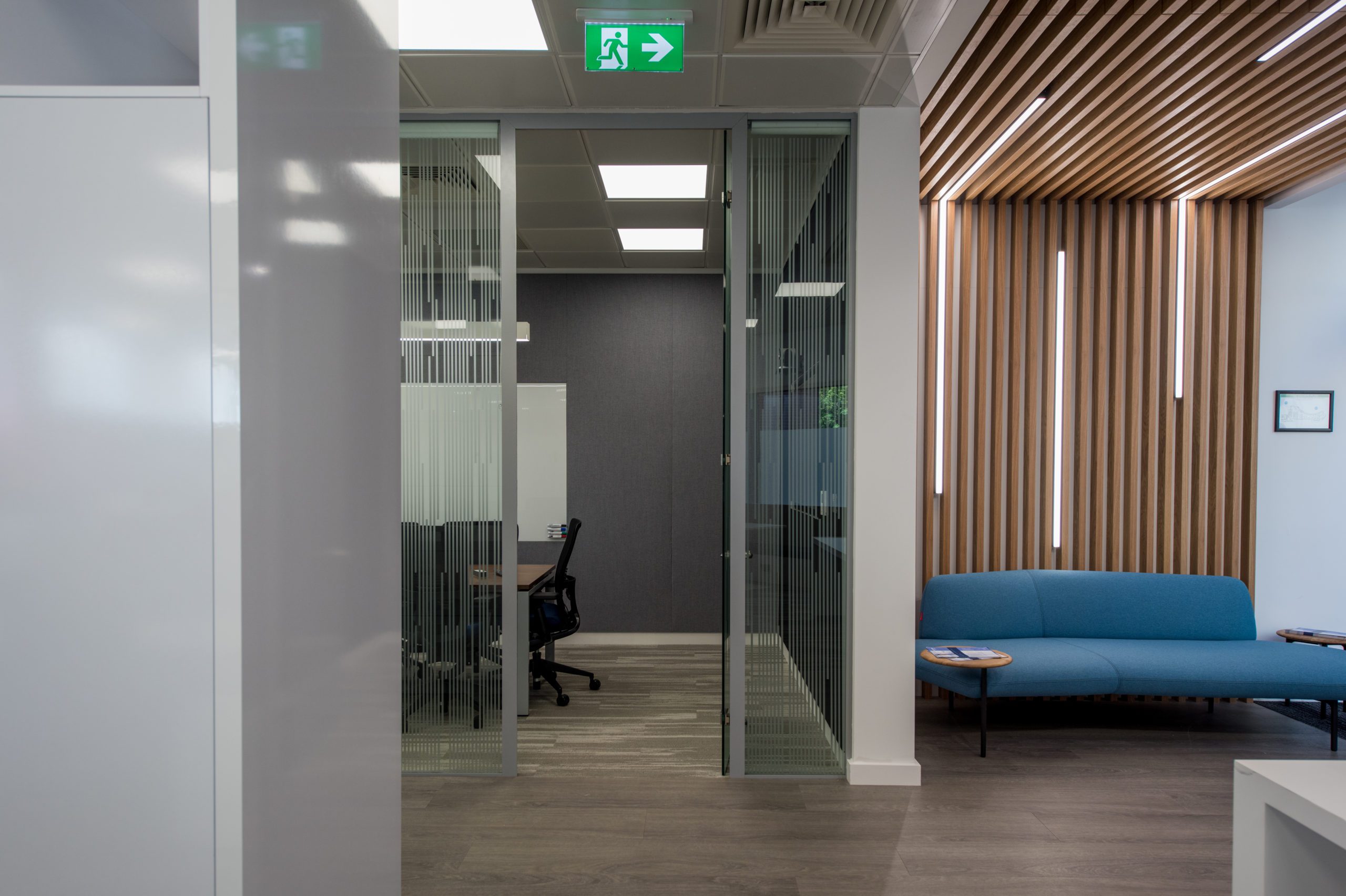 Celebrating its 30th year in business, NTT Data is one of the most notable IT Services companies in the world. With business interests spanning public sectors, financial services, and telecommunications at a national and global level, their 30th year in business sees the exciting expansion of their European operations. Given their passion for technical excellence, NTT wanted to ensure they aligned with the best. For this reason, we were appointed to design & build their new Dublin HQ.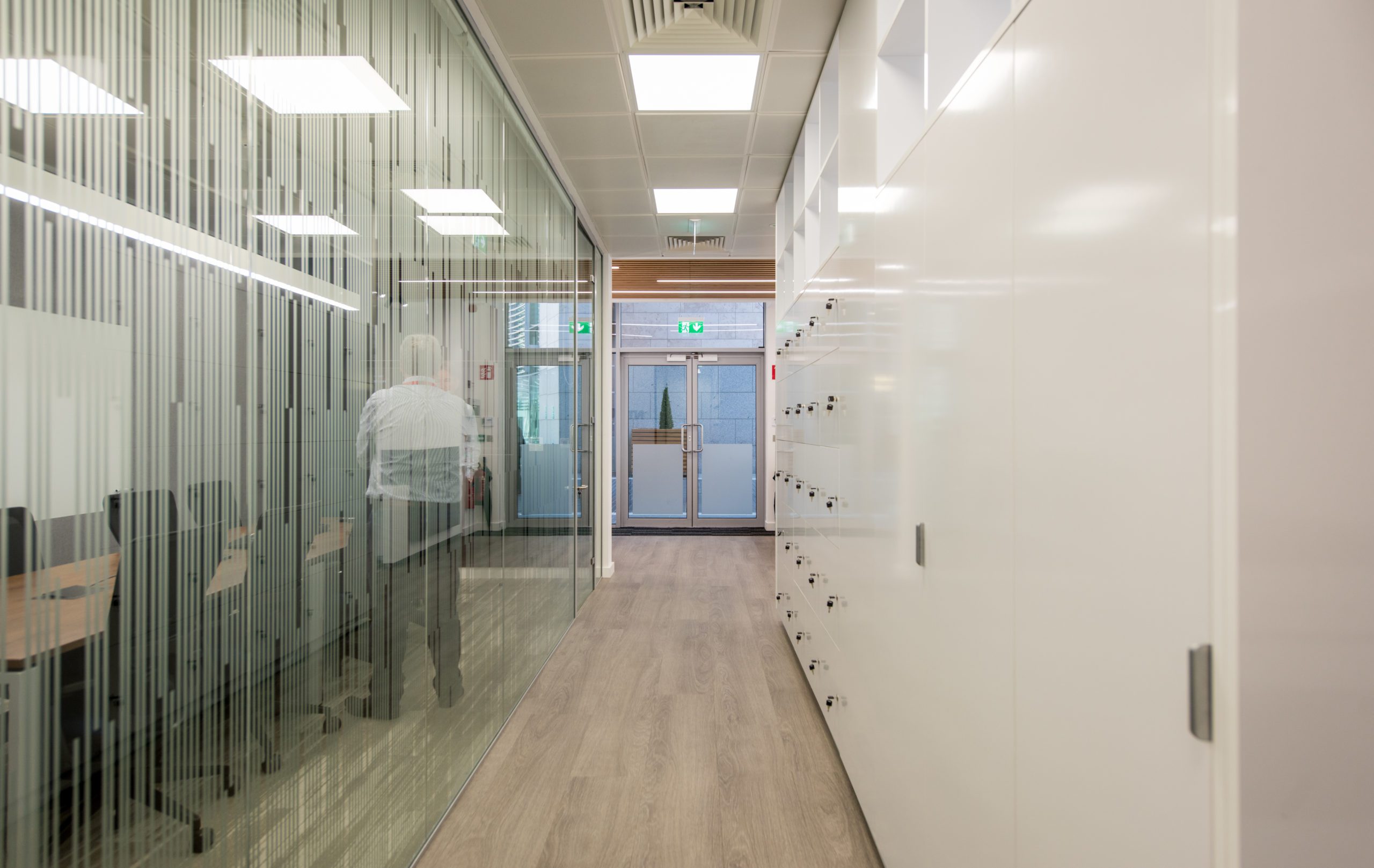 The project was set in the iconic Oval Building on Shelbourne Road, Ballsbridge, with the high visibility factors of a ground-floor office. Due to the programme being completed within a fully-occupied building, personnel logistics were a crucial component of our planning.
While collaborating with an oversees Global Design Team and Design Brief, we were involved in the project from the outset; honing the concept plans from sketch-level to design; incorporating a substantial M&E outline throughout the building with combined services package and a bespoke joinery offering.
The project was completed within an ambitious time-frame, delivering a truly contemporary but practical workspace. The design was characterised by a contrasting blend of colourful splashes and rich timber battens, as highlighted in the sleek and inviting reception area. Warm lighting mixtures emphasised details like the vibrant graphic walls surrounding the open plan office area; bringing ambiance and vibrancy throughout. All meeting rooms were fully equipped with the latest technology; bolstering NTT's ability to communicate on a global level.