timescale
1 week Pre-construction
8 weeks on-site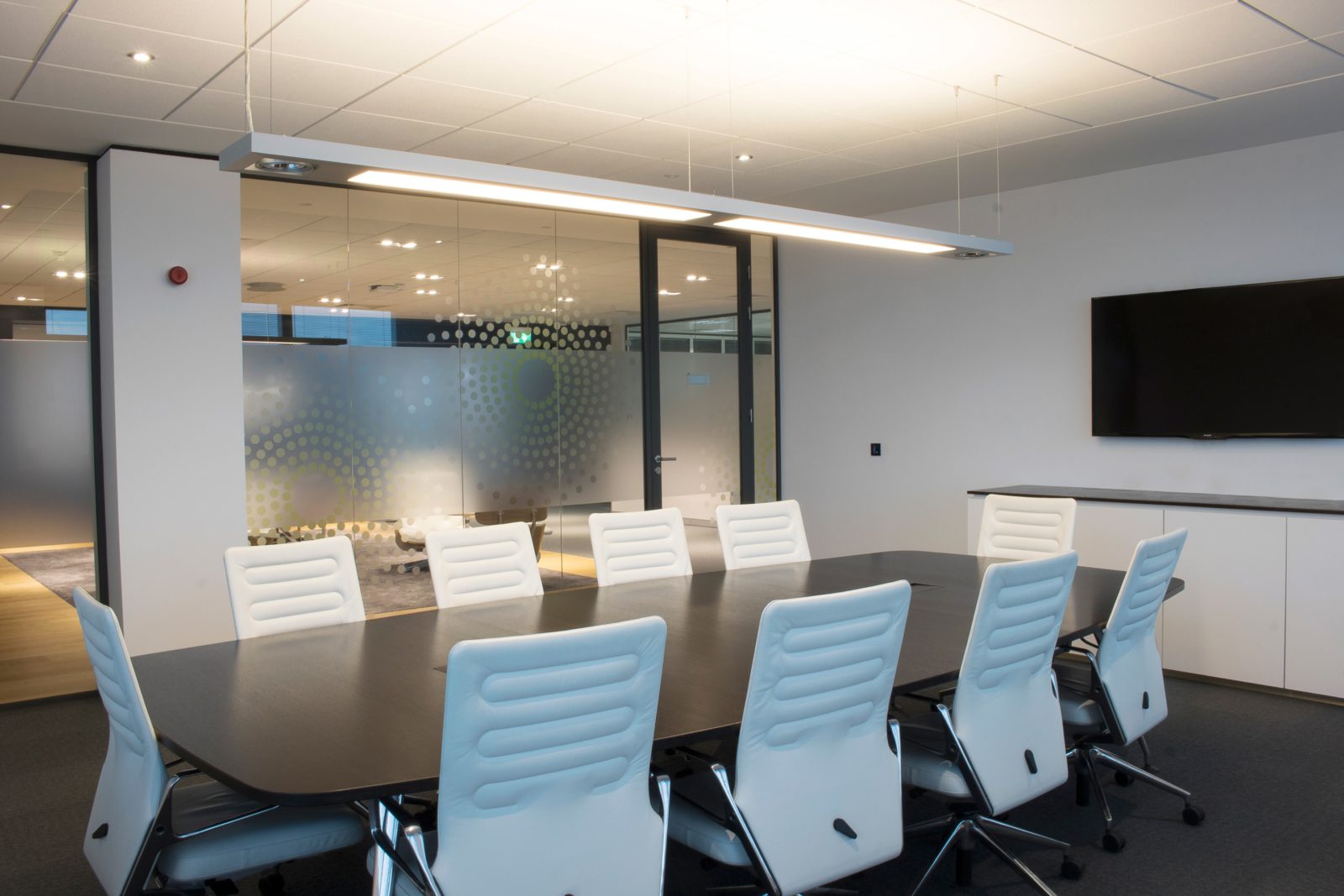 SAS is a global market leader in business analytics software and services and is listed as being in the Top-100 Best Companies to work for worldwide. We were delighted to complete their prestigious new 1,300m2 HQ office in Dublin's IFSC complex.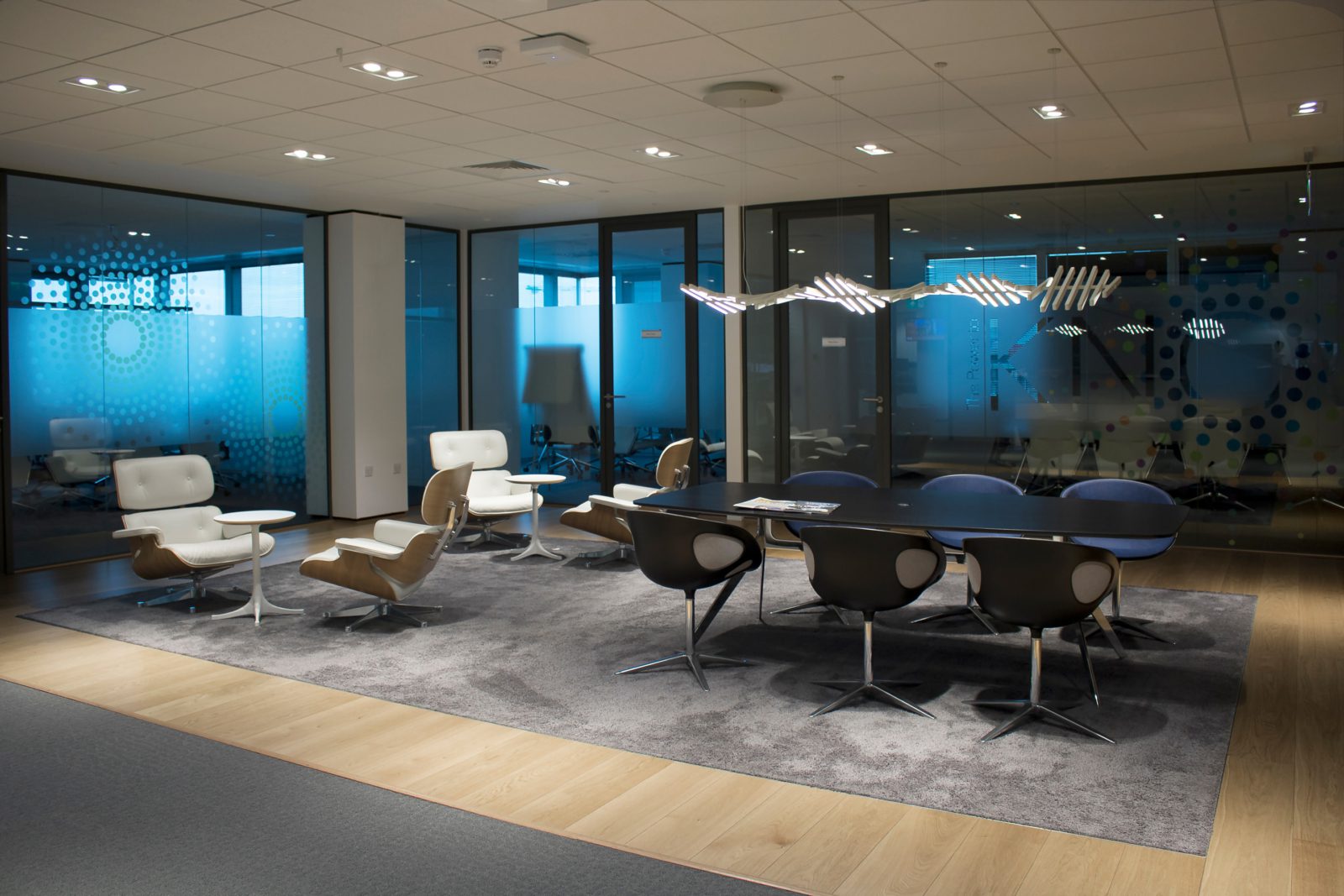 The scope included complete demolitions of the existing floor plate with subsequent re-fit of partitions, glazing, managers offices, corporate meeting rooms, multiple floor finishes, decorations and a bespoke branding and graphics package. The brief also extended to the supply & installation of all new operator workstations, cellular office stations and boardroom furniture with completion of all M&E, IT and A/V services.
The completed project truly reflects SAS's strong corporate identity through the entire space and we were delighted to hand over the finished article to the Client's exacting standards and expectations.