timescale
1 week Pre-construction
8 weeks on-site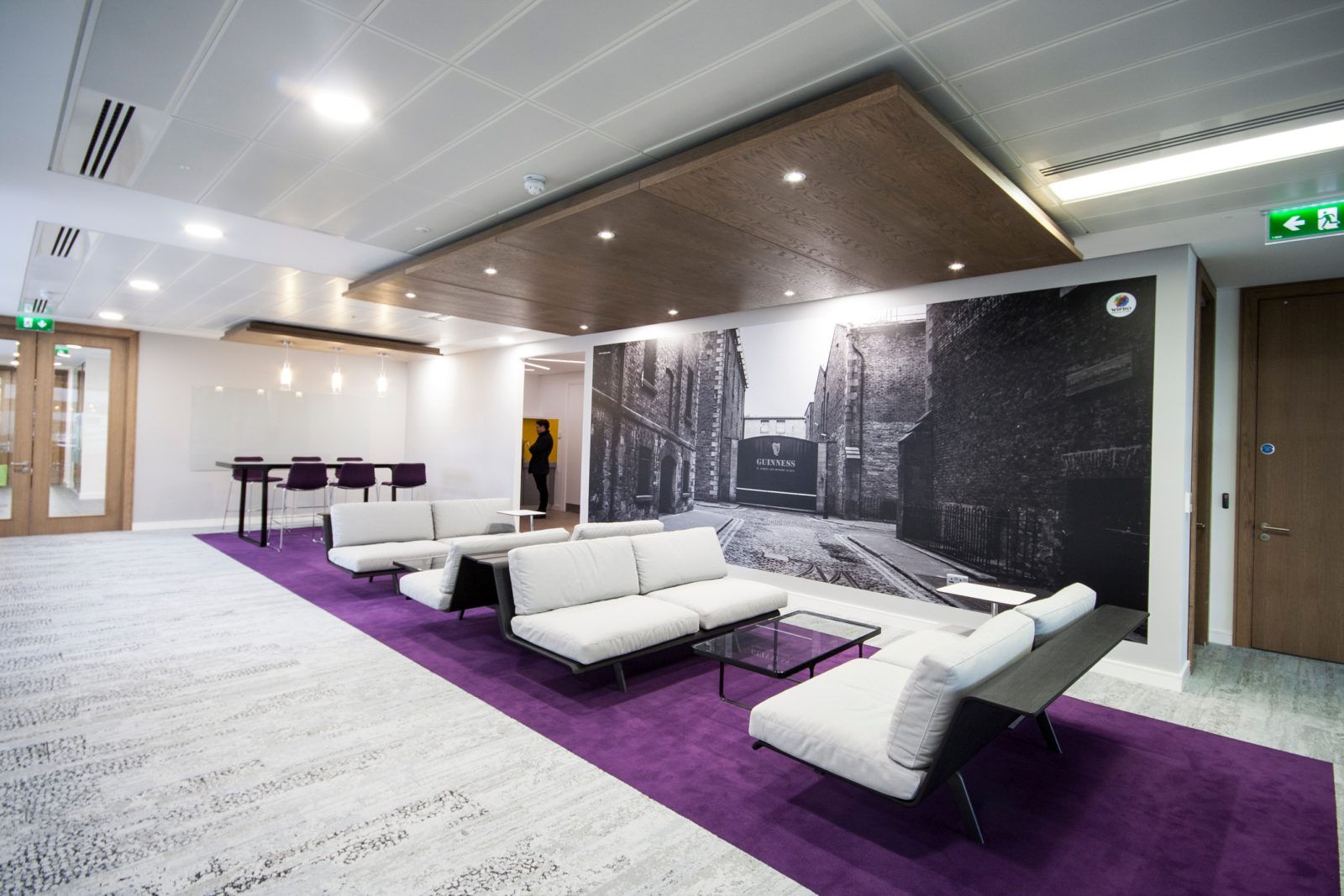 Since entering the Irish market in 2015, WIPRO have gone from strength to strength securing substantial projects for their ever increasing Client base. This success has been met with a rapid increase in head count and exponential office space requirement.
Having already completed over 50k sq.ft. of office space in Dublin for WIPRO since 2015, we were delighted to build upon and advance the great working relationship we had developed with both their International and Local Teams when they appointed us again as their Turnkey D&B Fit-out Specialist for their new expansion offices in Ballsbridge.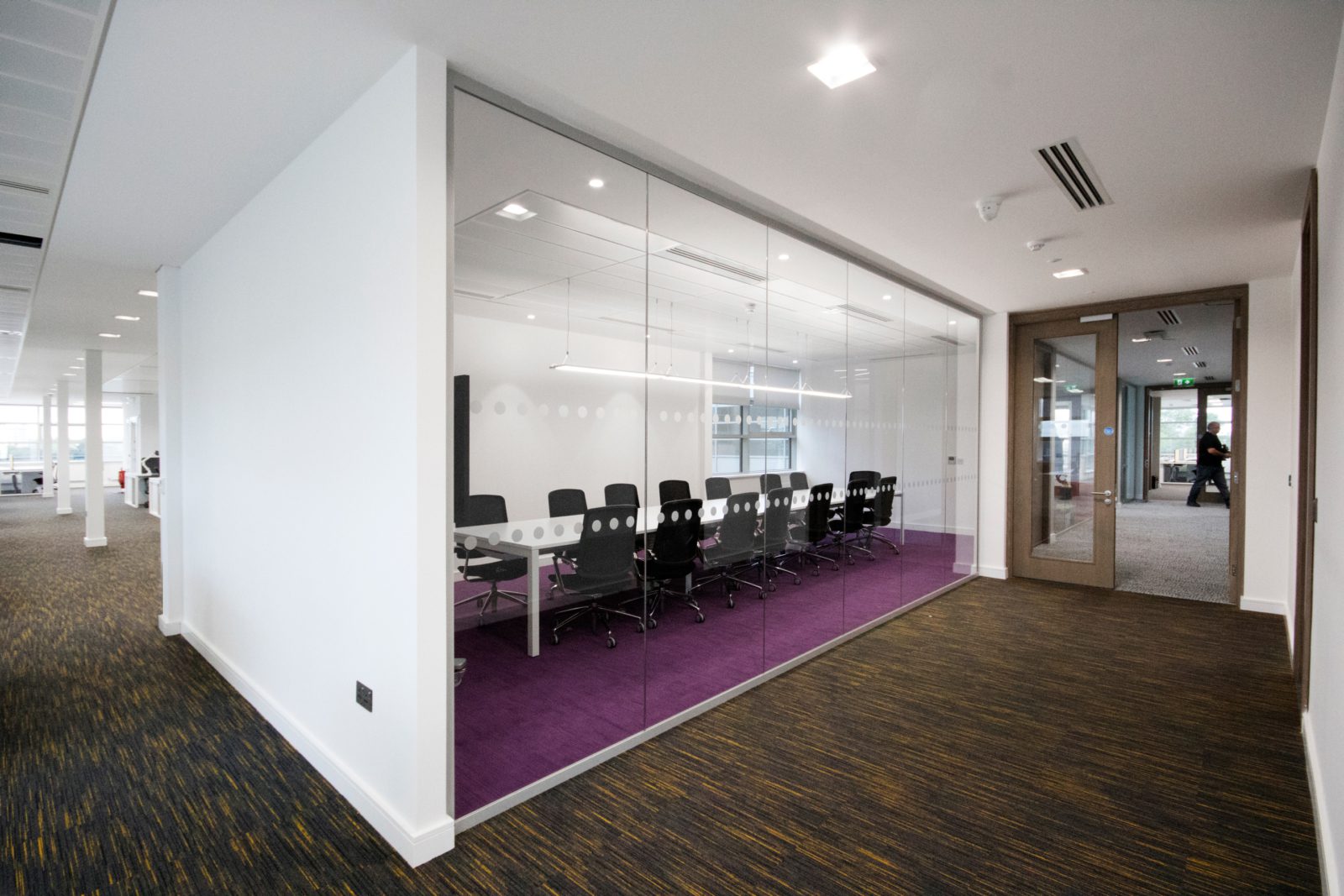 Works were undertaken in a multi-tenanted office development with continual intensive daily co-ordination with the sitting Campus Management Team. Added to the time sensitive nature of the project was the Client's "not-to-exceed" occupation date which was a key consideration in our aggressive construction programme.
to the high degree of cellularisation to form the various offices, meeting spaces, VC Rooms & Executive Boardrooms, the mechanical scope required considerable addition to the primary Landlord ventilation provisions via. intensive upgrades, modelling and building control integration.
The project scope also included a large specialist joinery component, exposed ceilings and feature lighting throughout, feature hard and soft flooring's, substantial active IT solution, a fully redundant IT backbone install with UPS back up to main comms room, high-end Corporate level access control and security install, A/V delivery and a full furniture installation across the complete floor plate.