timescale
4 weeks design
8 weeks onsite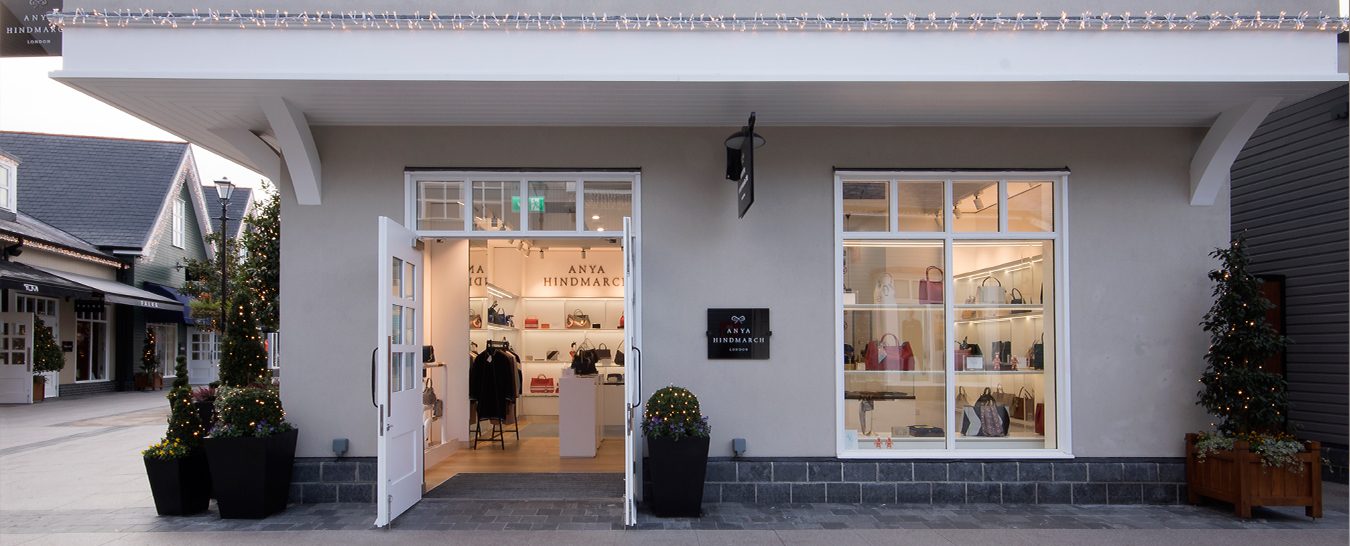 Founded in 1987, Anya Hindmarch has grown into a global brand with more than 45 stores including flagship outlets in New York, London, Tokyo and LA. Known for blending wit and creativity with the finest craftsmanship and innovative leather-work techniques, they are stocked in many of the world's best retail stores, from Barney's in New York to BoonTheShop in Korea.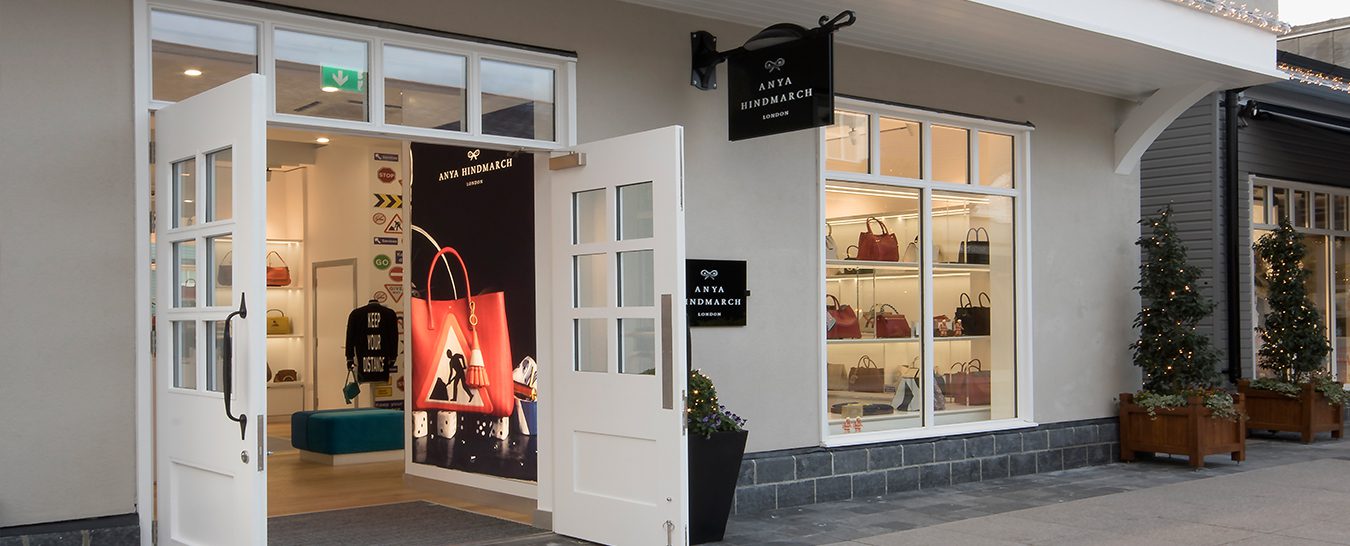 Following receipt of our outline brief, we were appointed to create a unique, bespoke new store for the brand in Kildare Village coupled with the strip out, surrender and relocation of the existing store within the campus. The new store was a complete turn key fit out from "grey box" to open for business.The works comprised of new flooring details, changing room marketing and sales displays and complete joinery coordination as well as mechanical and electrical installation.
The completed project reflects Anya Hindmarch's extraordinary identity with strong emphasis on minimalistic detail and a high level of finishes throughout.