timescale
2 weeks Pre-construction
6 weeks on-site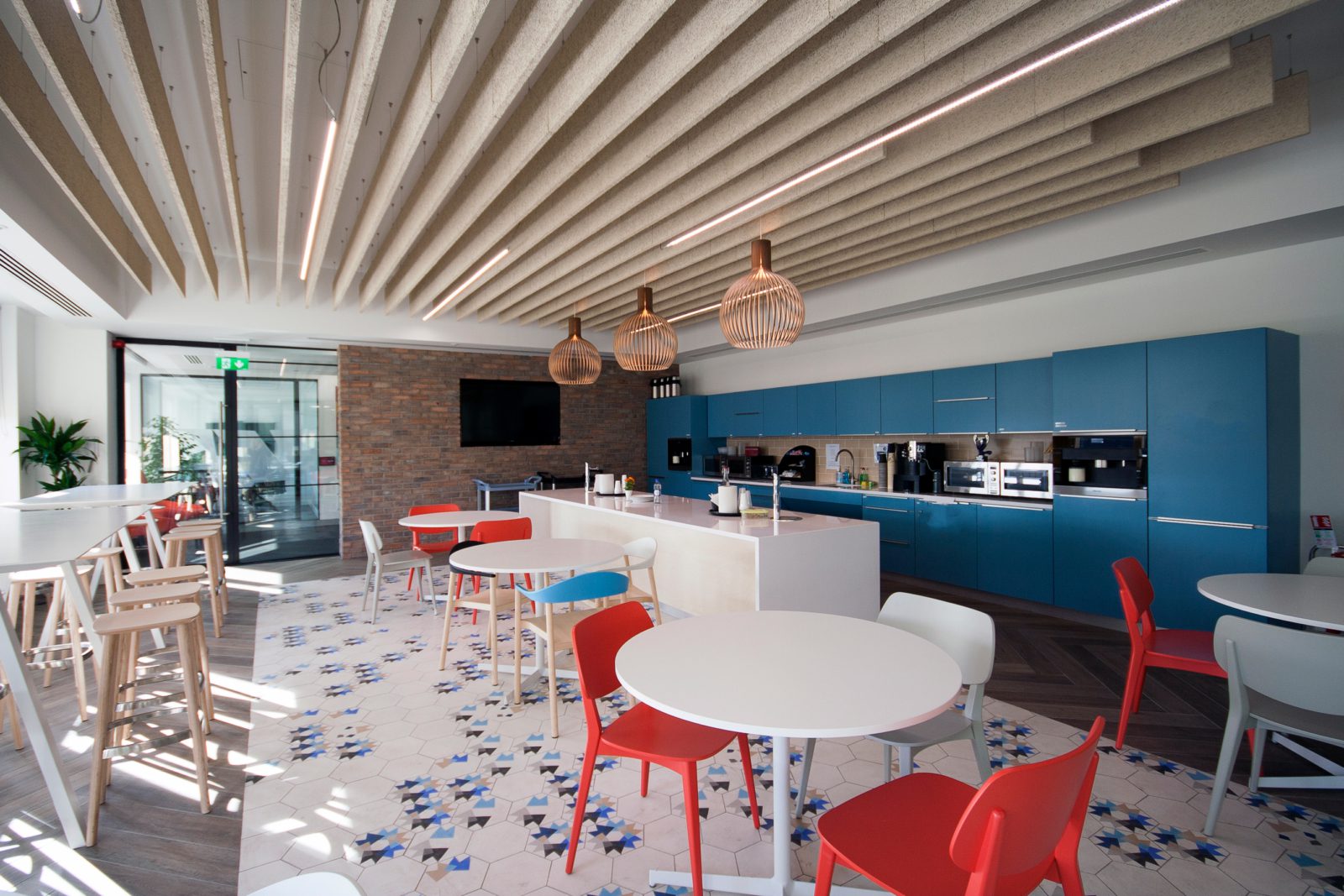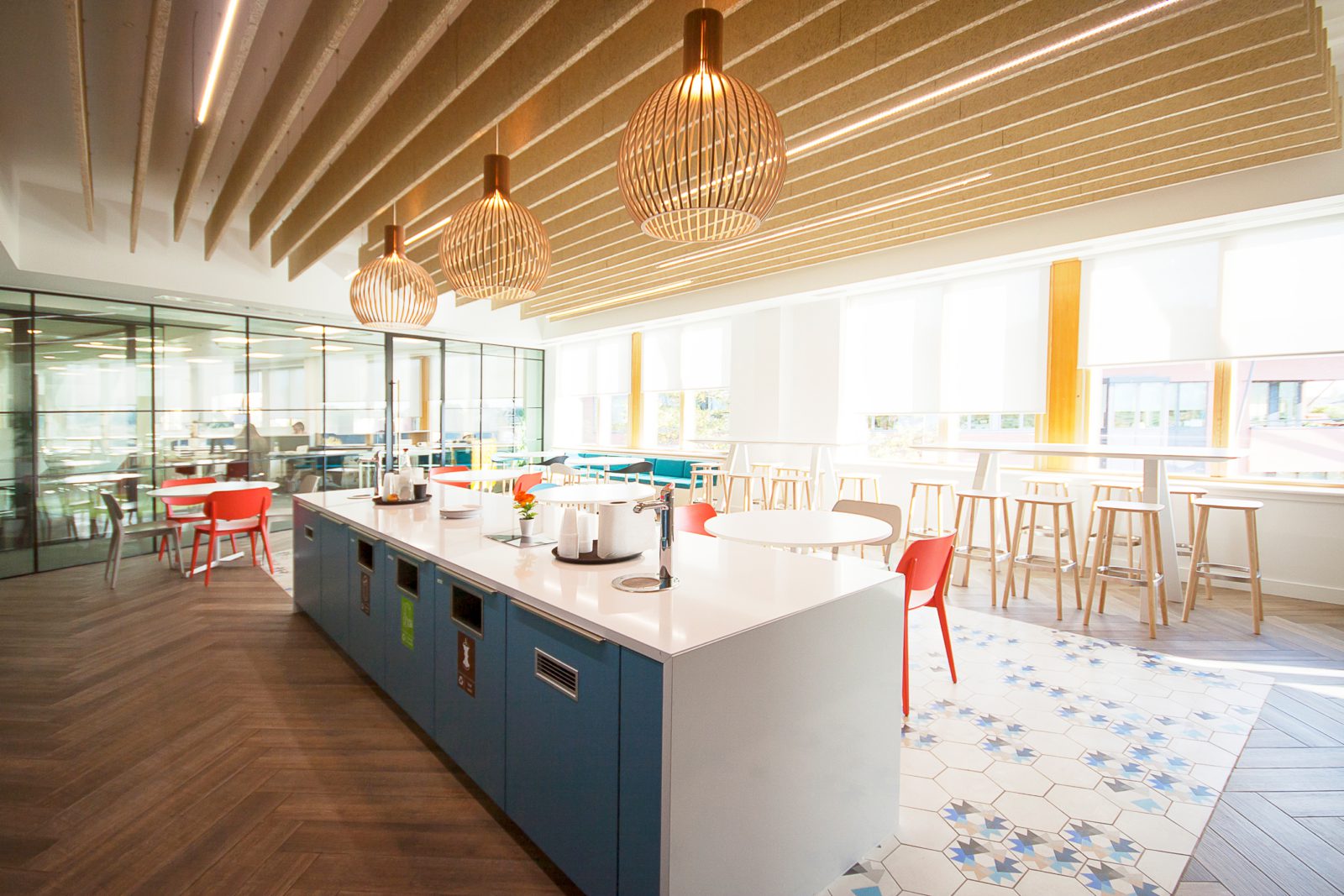 United Drug Group is a global leader in healthcare advisory, communications, commercial clinical and packaging services.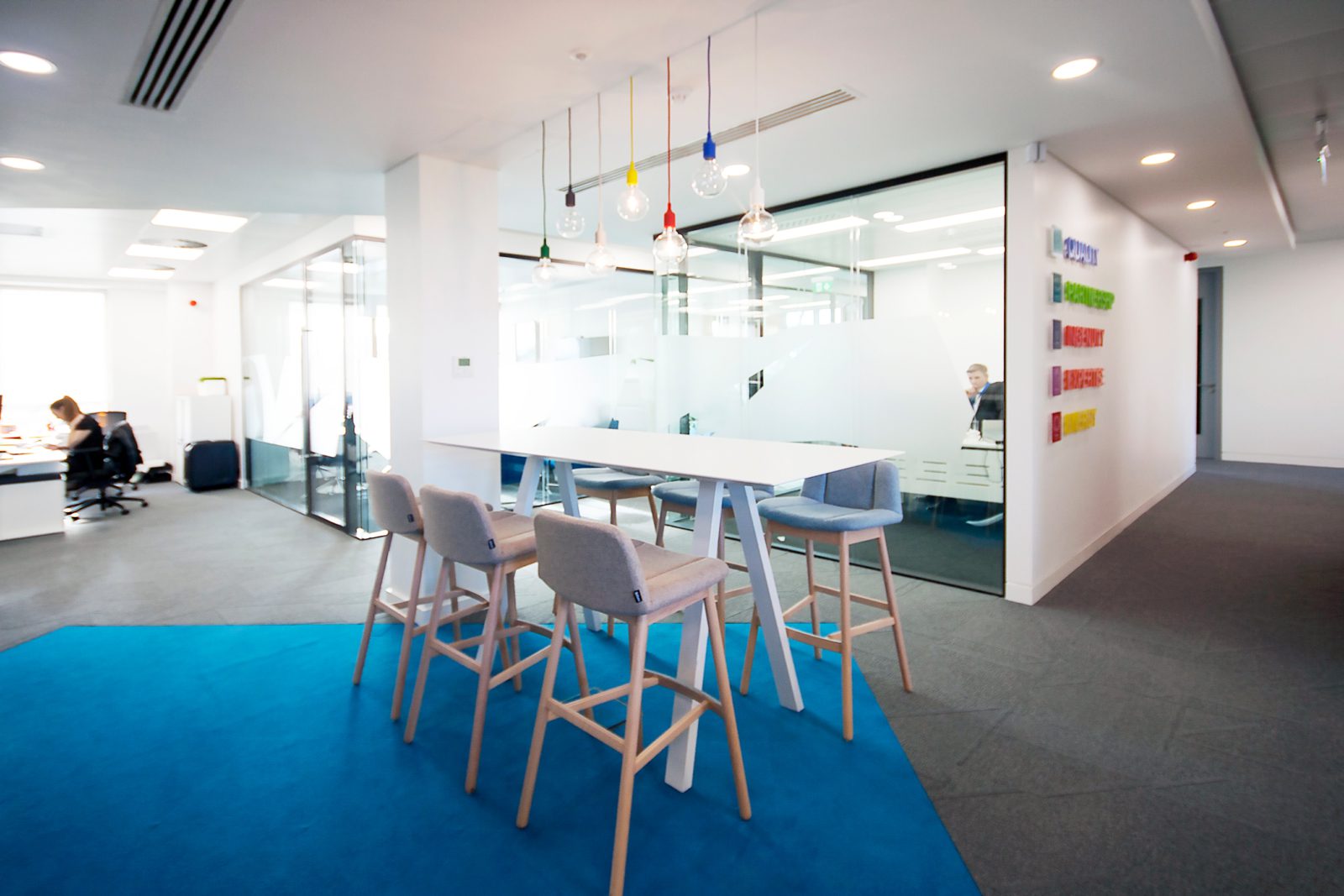 Designed by RKD Interiors, our brief took the assignment from an Existing Landlord CAT-A area over 2-separate tenancies, both of which were then fully stripped back to basic shell and core structure as part of our works, to become UDG Healthcare's Corporate HQ within a 10-week period from Commencement on site. Works were performed unobtrusively within a fully engaged, highly trafficked, multi-tenanted building with close overlap to Campus Management, Client Stakeholders and neighbouring tenants.
Packages encompassed a sizable stylish joinery element and complex Mechanical, Electrical & IT upgrades to service the open-plan work-space areas and segmental modular offices & meeting rooms. The main Reception features an inviting design element luring to a quirky 'Breakout Area Canteen' with feature brick internal facades, critall glazed screens, floating 'wooden' acoustic ceilings and matchless tiled flooring.
Due to the nature and scale of the sharp trapezoidal shaped walls and ceilings, paired with the diverging display of flooring and wall colours, the detailing in the Architectural packages required a SONICA level of attention to guarantee that the Architects vision for the completed space was realised.