timescale
1 week Pre-construction
5 weeks on-site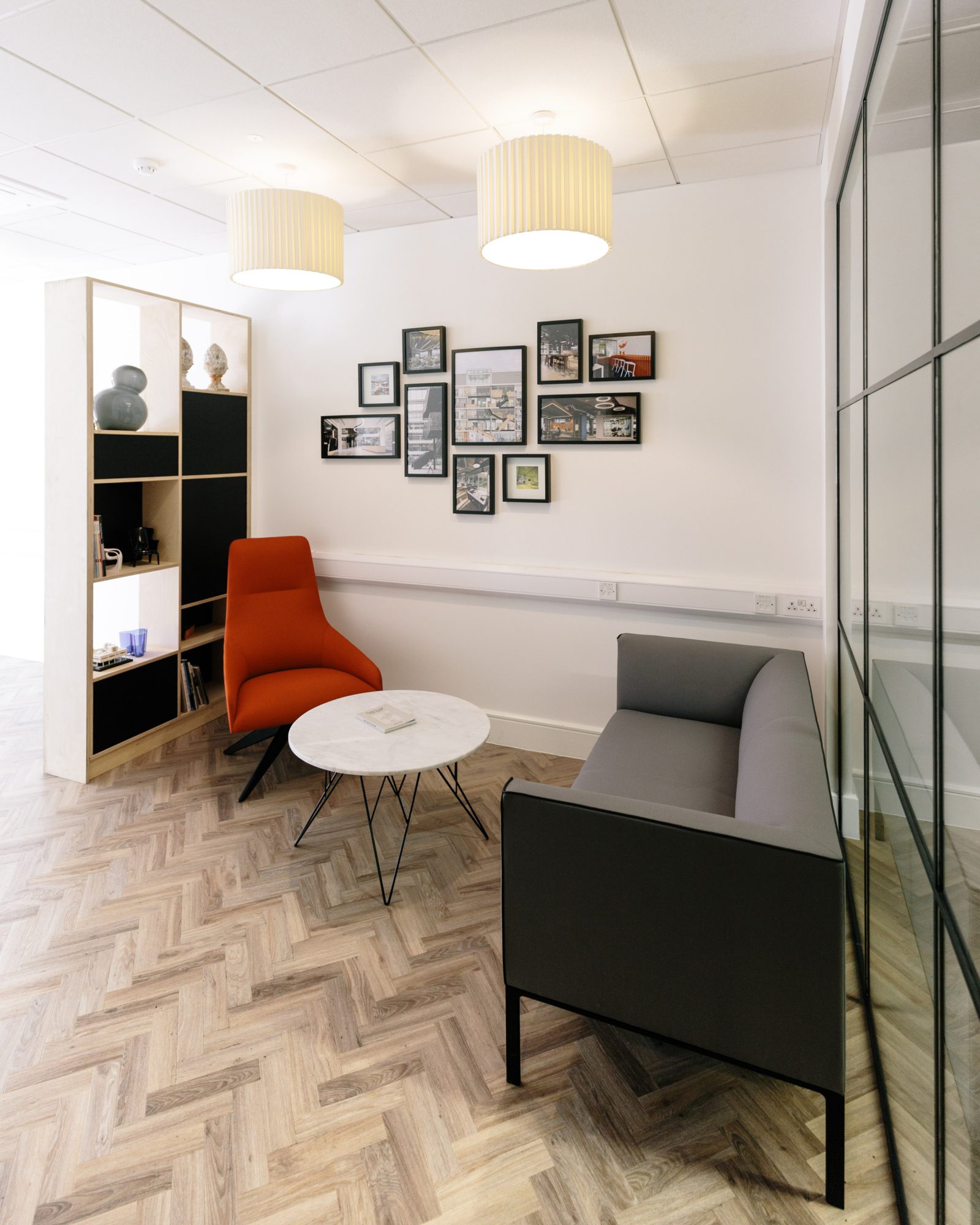 RKD Interiors is a market leading interior architecture firm based in Dublin. The team consists of the very best in creative Architects and Interior Designers who work collaboratively with the in-house support team of Designers, Technicians & CAD / BIM Coordinators and the wider resource and expertise of RKD Architects. At the core of their philosophy is a practical and pragmatic approach to delivering the best environments for the most appropriate capital outlay. Having worked with RKD Interiors on numerous occasions in the past, we were aware of the exacting standards that were expected from the outset on this collaboration.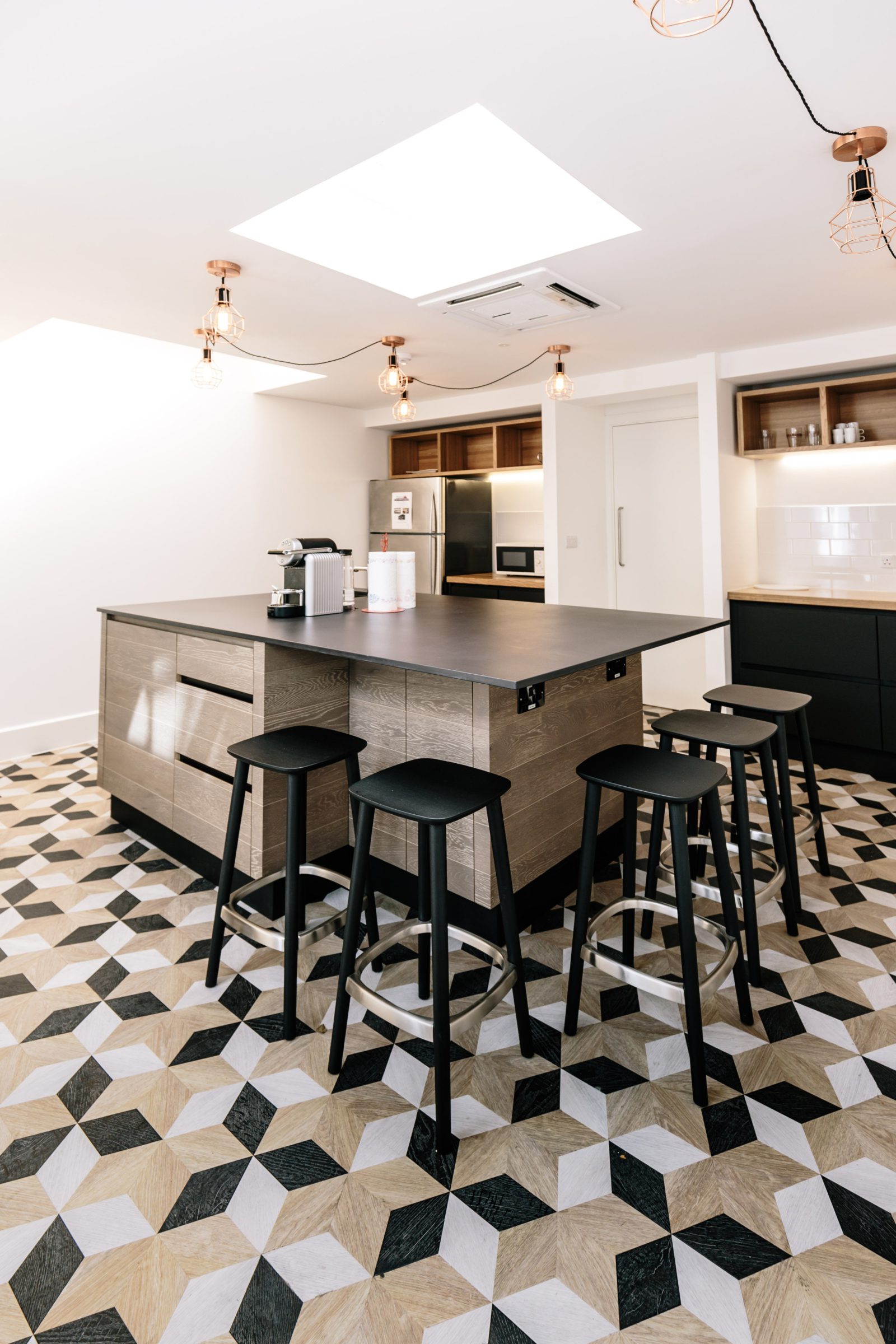 The overall brief was to produce a comfortable, modern and above all functional workspace with a professional design that exceeds expectations even in an area such as Baggot St. where high end eateries and businesses are the norm. One of the key features, as part of RKD interiors on-going commitment to a greener work environment, was to provide ample, secure bike storage for staff. Not only has this been achieved but it has also become a real design focal point, which upon entry sets a modern and progressive tone.
Other features include the herringbone flooring which seamlessly combines durability with design, the increasingly popular crittal glazing and bespoke joinery throughout. In addition, you will find numerous design touches, as you would expect of an RKD interiors design, such as the exposed swag cabling to the lights in the café to give the illusion of extra height, the plywood RKD logo at the entry with integrated shelving and the comfortable lounge located midway through the ground floor.