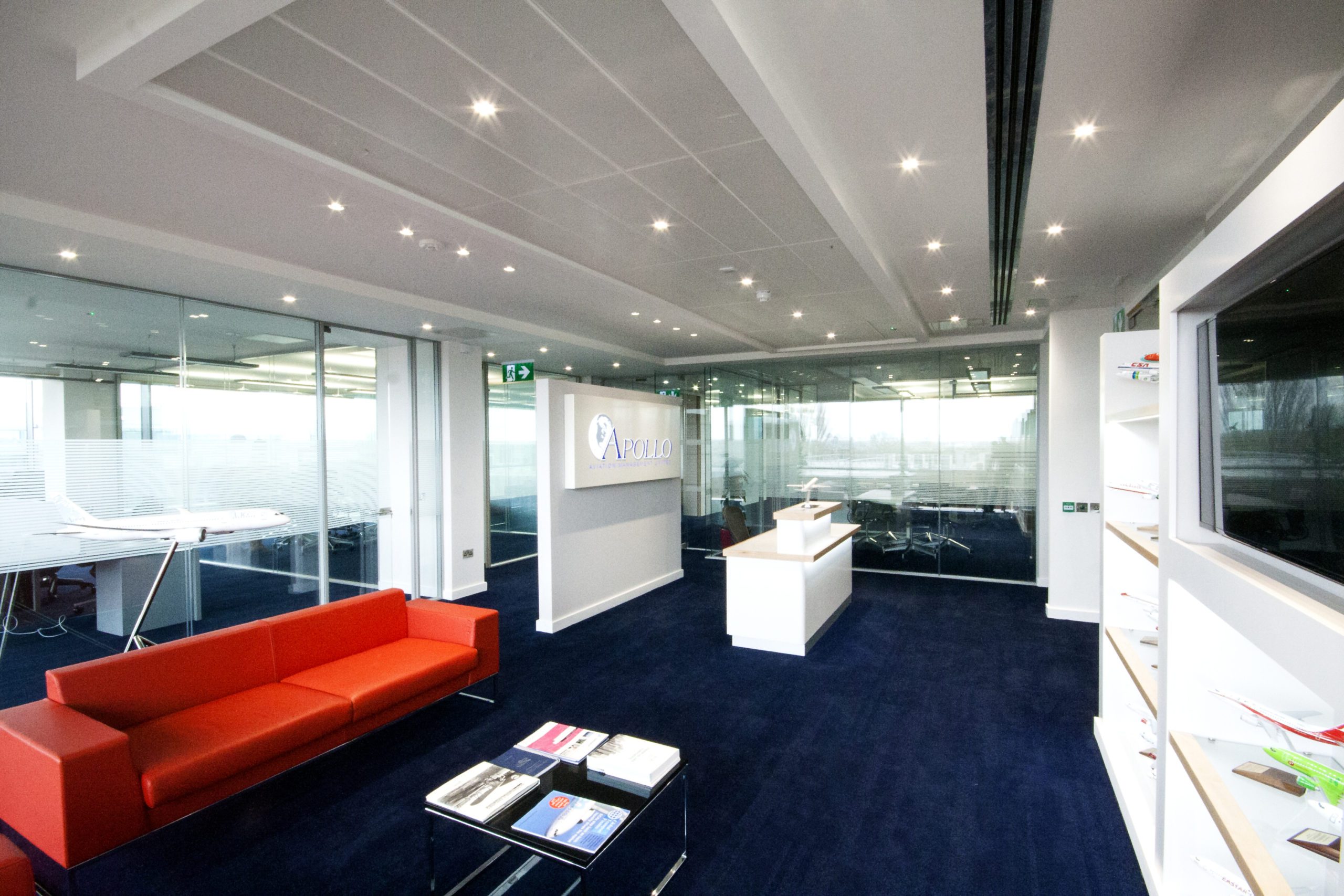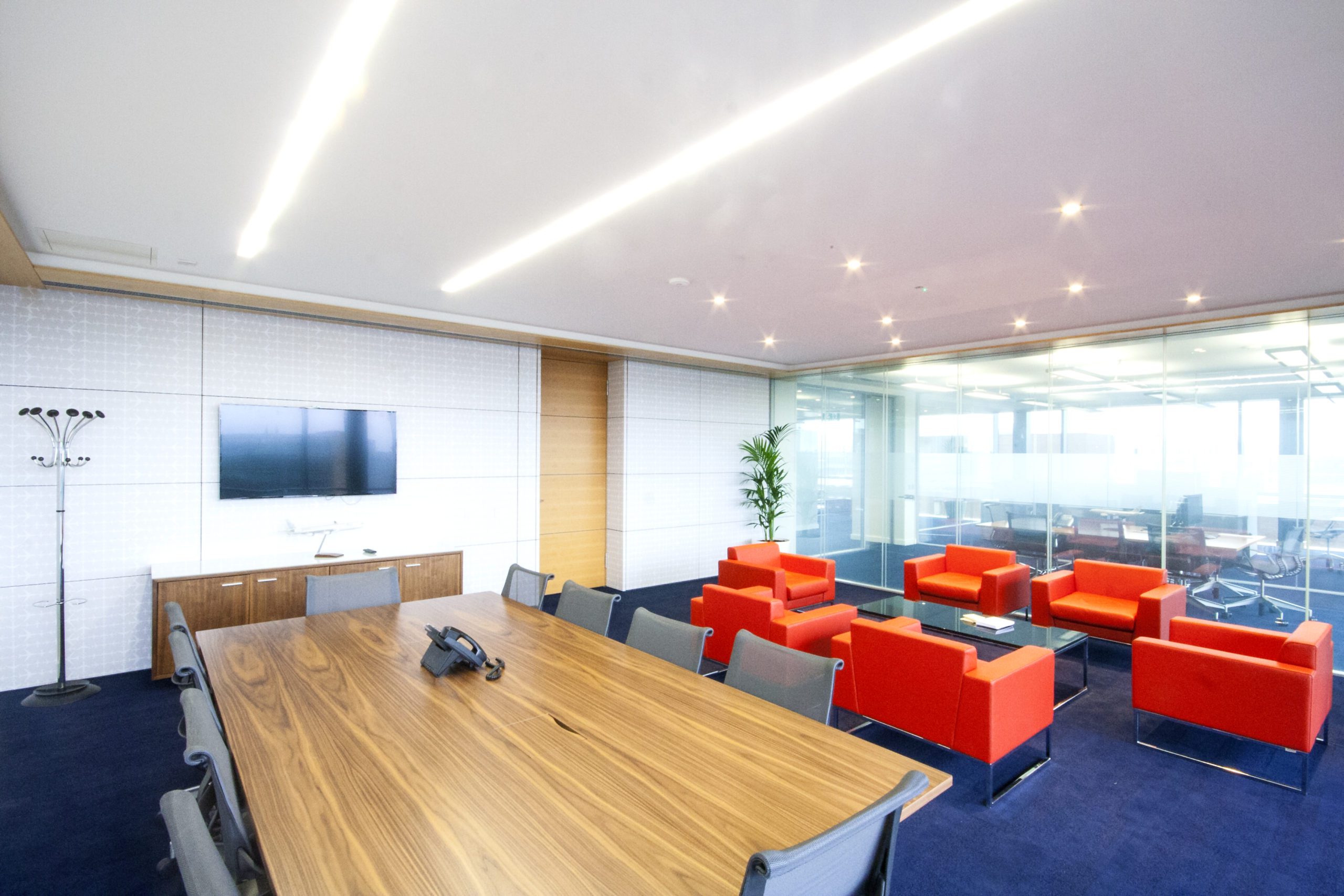 Founded in 2002, Apollo Aviation Group is a multi-strategy alternative investment firm specializing in commercial aviation investing,creating and extracting value by investing in mid-life and mature commercial aircraft and engines. ICONS Team were appointed as traditional Main Contractor for the fit-out, which was carried out on the top floor of Connaught House, the exclusive multi-tenanted corporate HQ building off Mespil Road in Dublin 2.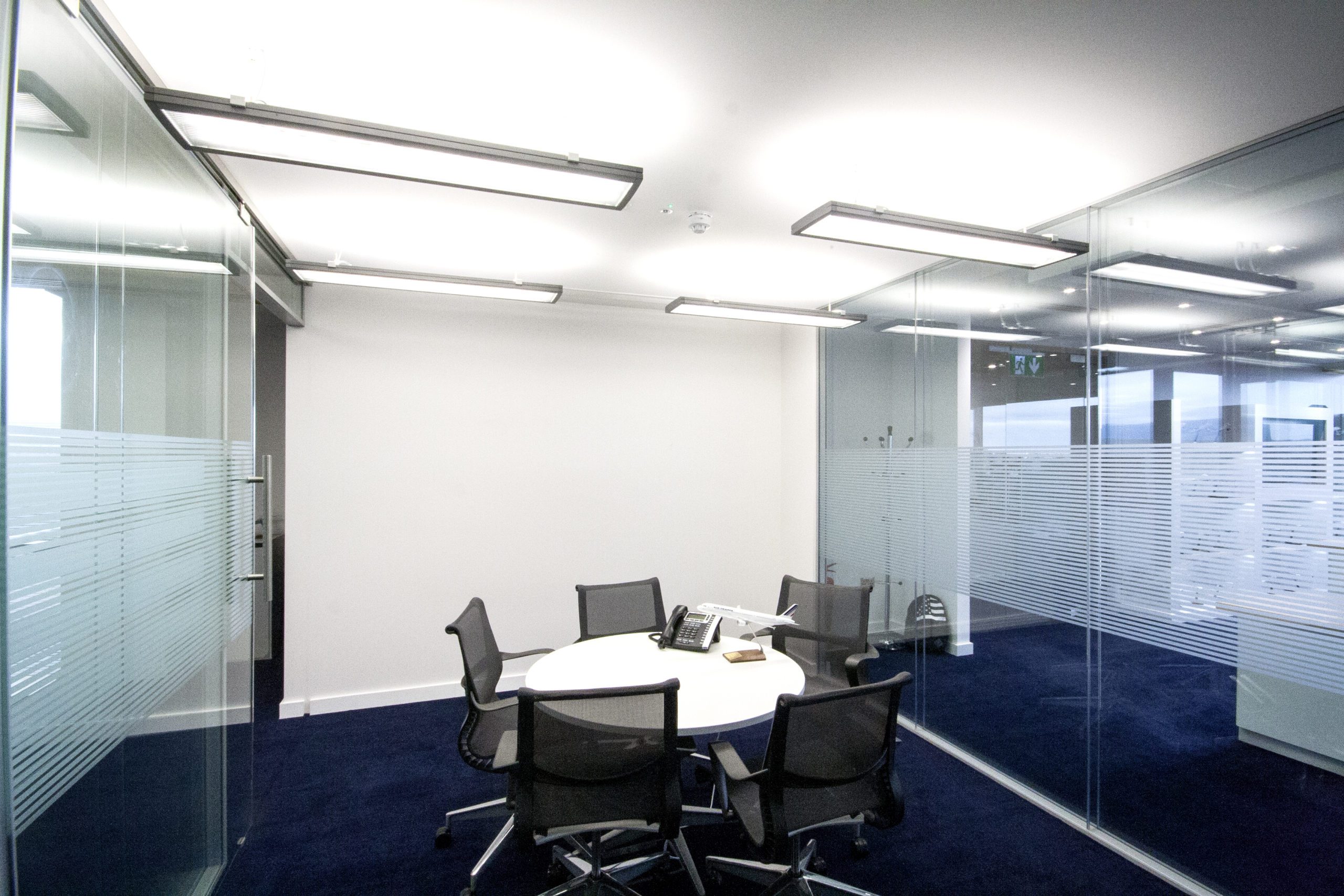 With stunning views over Dublin, the works involved the complete strip out of the existing finishes in preparation for the new Apollo layouts. Several key building features were identified to be retained and incorporated within the completed office works, all others were promptly cleared in the opening days on site. The completed offices comprise open plan work areas, cellular offices and meeting rooms, a bespoke Client reception area, staff canteen & break out area, full data rewire back to a new comms room, complete A/V & VC installation and a thorough M&E upgrade to accommodate the new layouts. Working on the top floor of one of the most prestigious buildings in Dublin presented it's own challenges, but through the daily co-ordination and management of works by the sitting Icons Site Team, the project ran smoothly for start to finish.
The completed office is considered by the Professional Team as one of the finest small office fit-out examples conducted in Dublin in recent years.