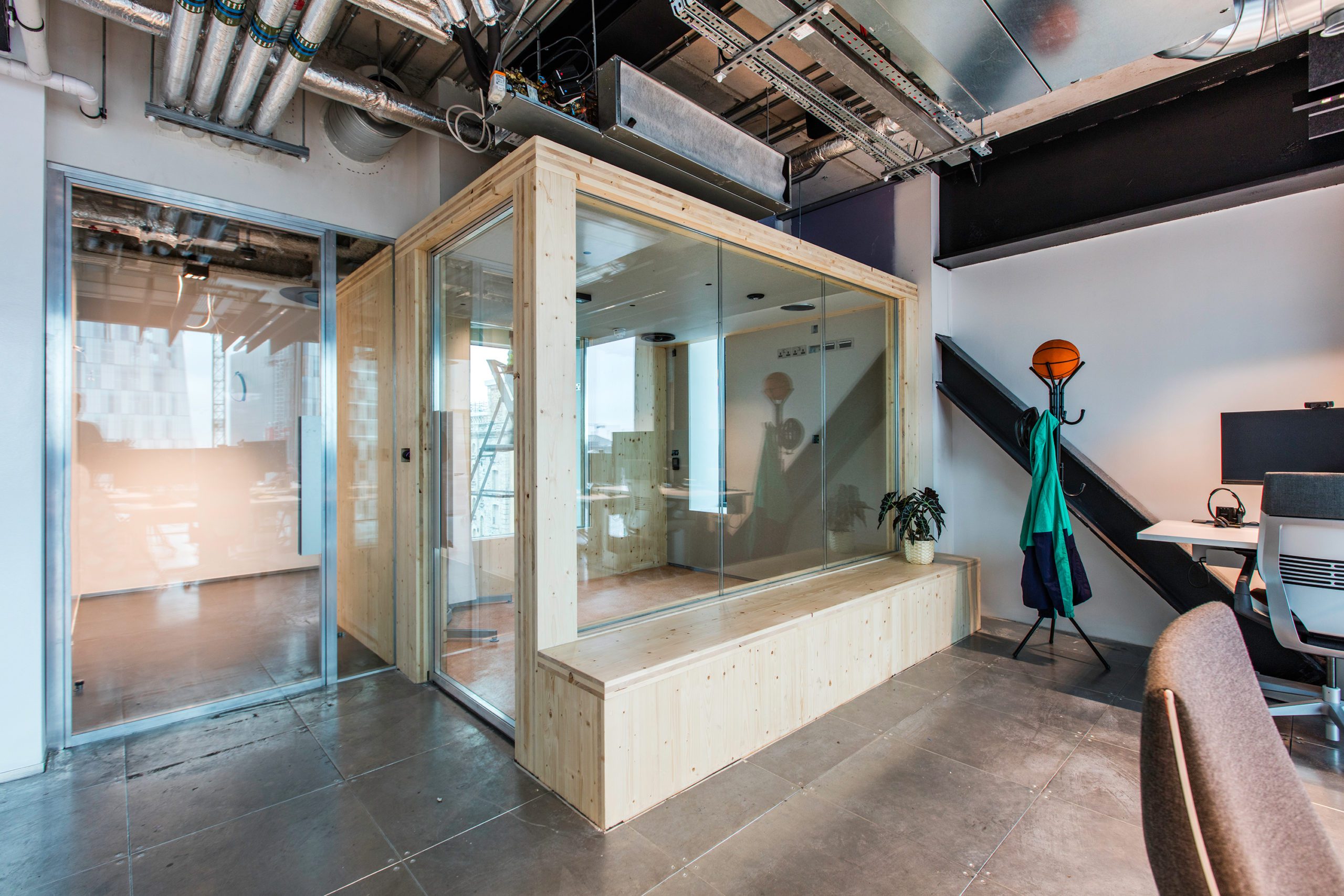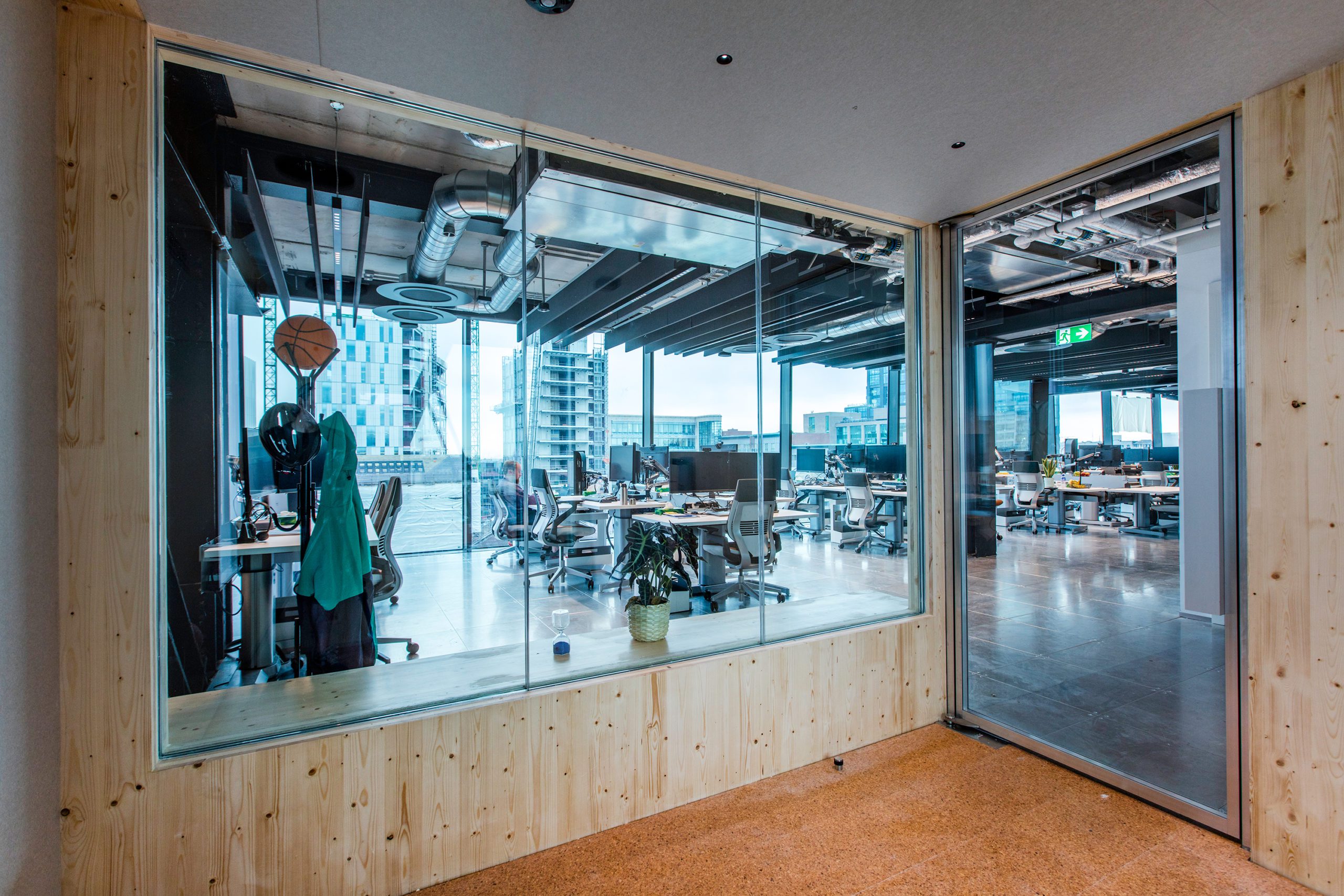 Works included a full Cat A and Cat B fit out of the space with installation of new mechanical and electrical equipment and an install of a new fully catered kitchen and canteen space for staff.
A gym and wellness centre was integrated into the impressive space to support productivity and wellbeing of the Telnyx team. An installation of bespoke self-supporting free standing CLT Meeting pods was also included in the spec and included the introduction of a new bespoke staircase between floors.
The project included structural works associated with the opening up and install and the project required a new DAC and Fire Cert and required full BCAR completion.