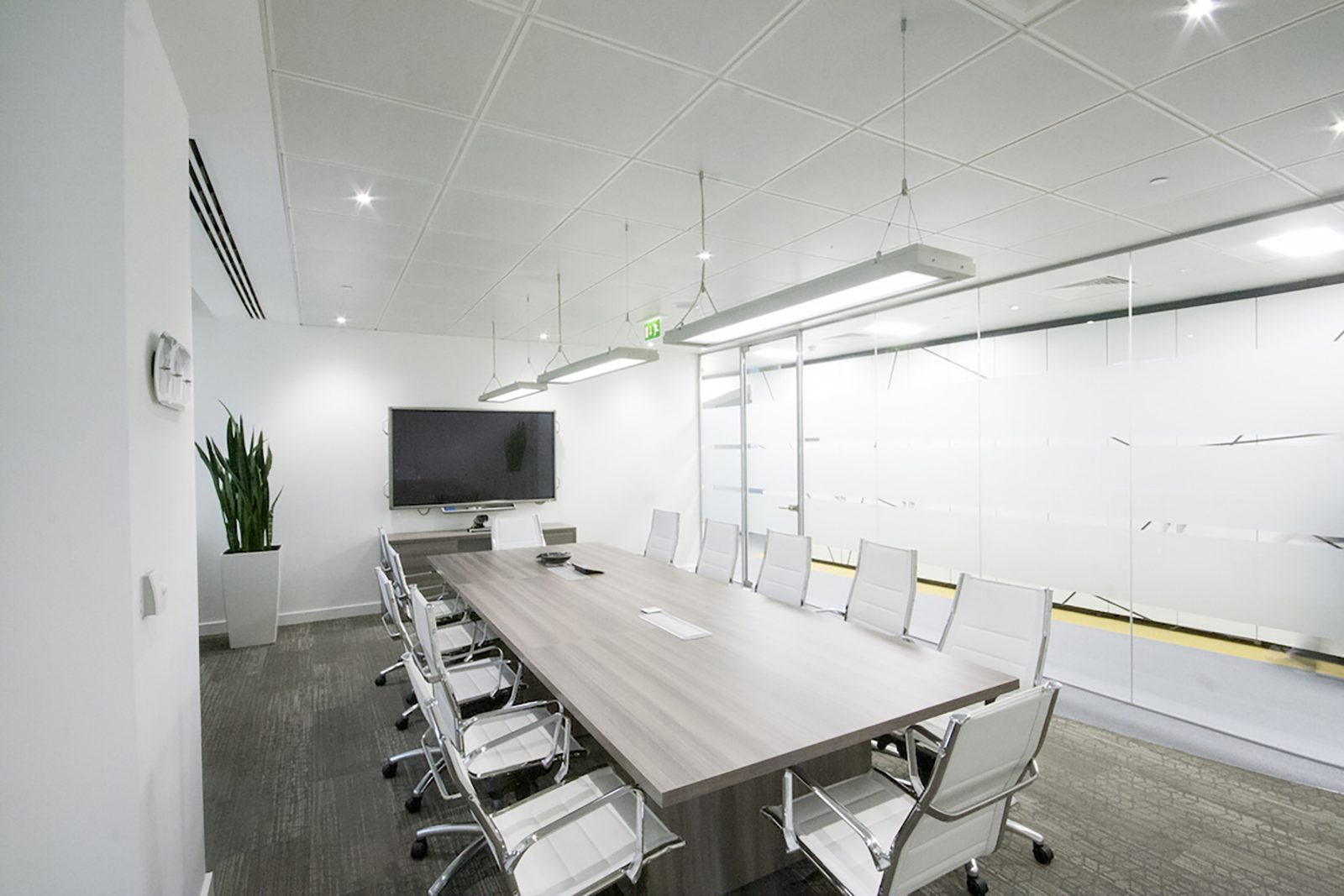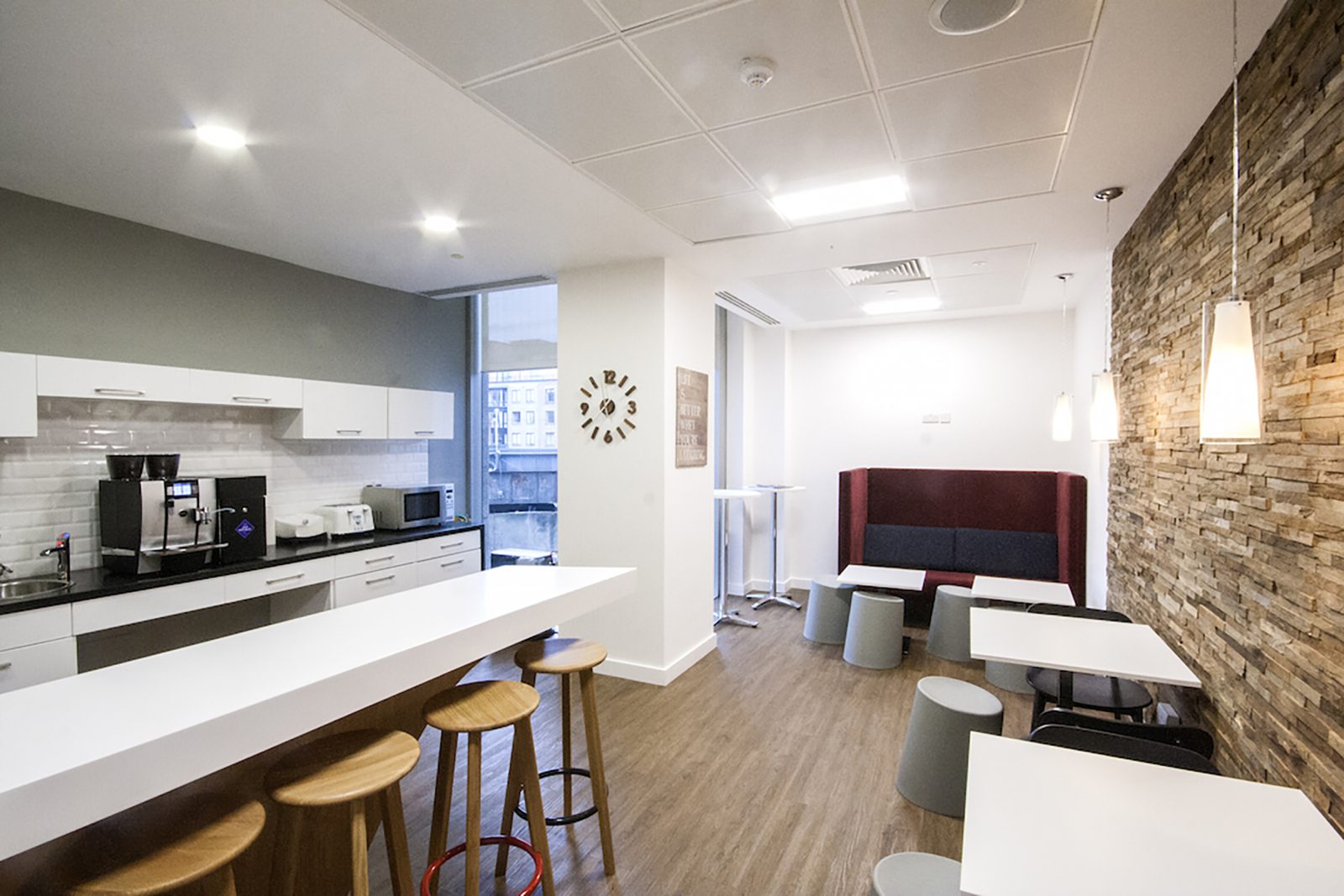 Working with Aspen Pharma, our Design and Build project went from initial space planning for Lease negotiation, to Landlord consent phase, through to detailed design, costing, planning, constructing and overall hand-back. The complete project life cycle, managed from start-to-finish by the ICONS Team.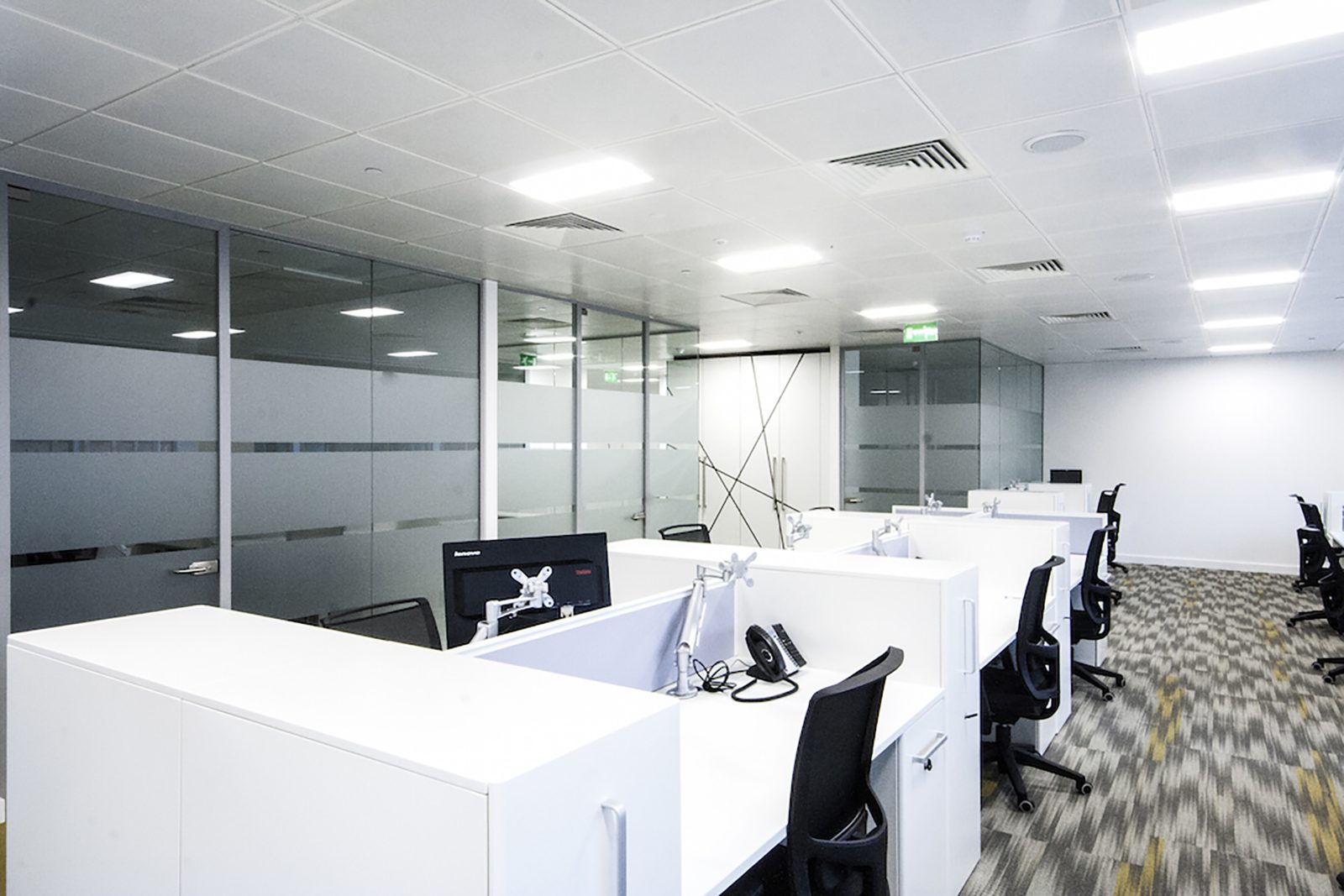 Open plan spaces were developed off the Client's international office templates, with the expressed requirement to improve existing flow and promote productivity. Our designers took the starting point from a Dubai based plan and streamlined it into an improved Dublin model to achieve these goals.
Works were undertaken inside a 12-story multi tenanted building. Management of logistics and daily co-ordination with the sitting Building Management Team was a key consideration in the development of our aggressive construction programme which was led by Client early occupational requirements.
A high degree of cellularisation in the offices required considerable addition to the Landlord provided A/C and lighting control systems. These A/C & lighting upgrades were carried out to provide local dedicated user defined control and were simultaneously linked back to the head end BMS system for Landlord energy monitoring.
The project was run as an open book Management Contract, with the Client retaining all expenditure authorization throughout the build process. The completed works were delivered below the original approved budget tabled at Design completion stage.