timescale
8 weeks Design
14 weeks On-site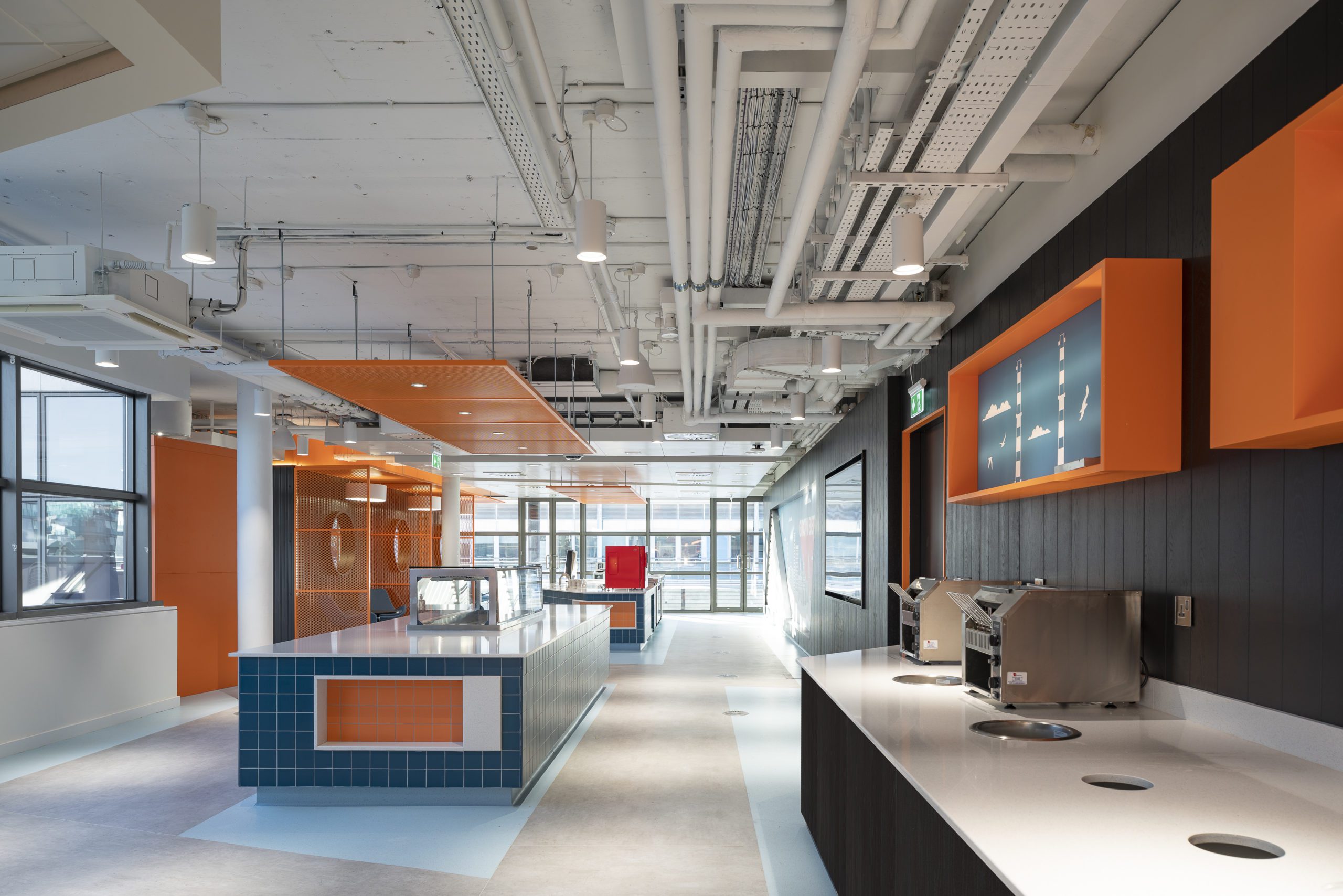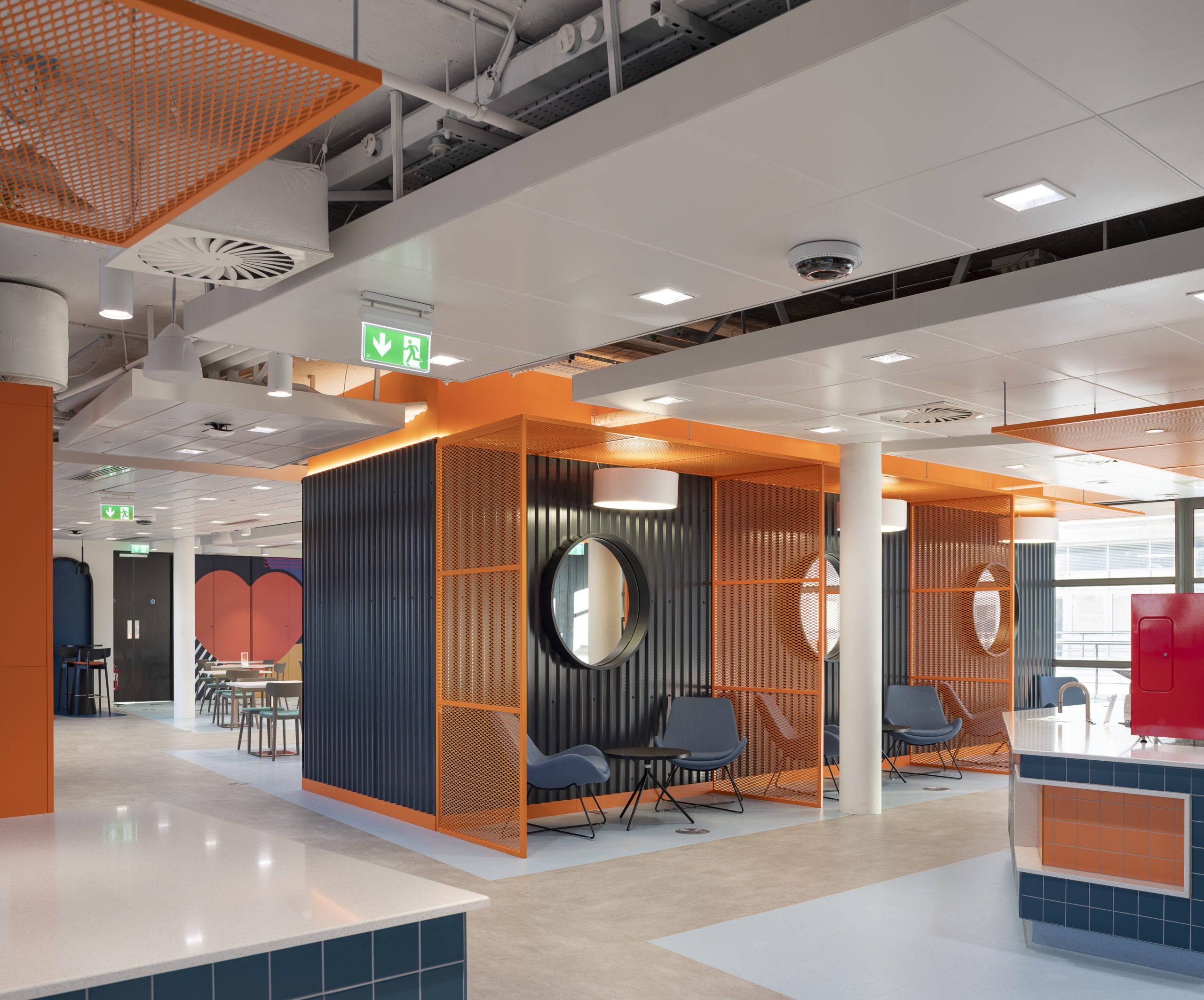 Over the past 6-years, HubSpot's growth in Dublin has been nothing short of incredible. As their fit out contractor of choice since 2012, it is with great pride, and shared enthusiasm for their continued future successes, that we announce the completion and launch of their new Conference & Event Centre in their EMEA HQ. This particular scheme focused on three main deliverables:
The brief for this project was simple. To design and create the same dining experience, that has the same DNA across both HubSpot locations in Dublin, but, with it's own personality. This HubSpot canteen contains 110 seats with various style seating available such as Banquette, Bistro and Booth style seating.
There was inspiration in this design taken from the Dublin Port Containers when designing the booth style seating and also the Samuel Becket Bridge with some of the wall graphics and screens.