timescale
4 weeks Pre-construction
14 weeks on-site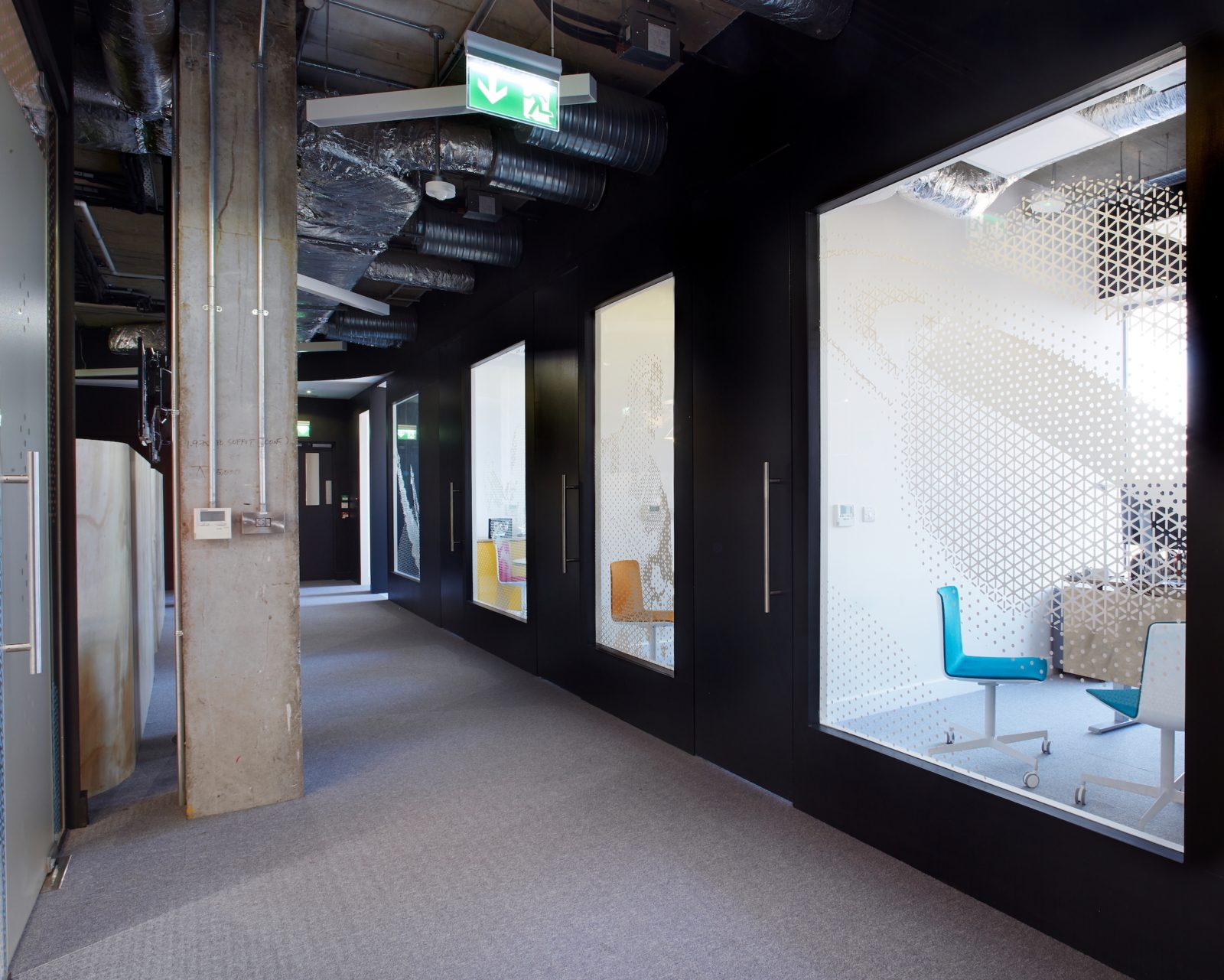 Demonware are an Irish software development company specialising in creating networking software and services for computer game development, most notably for the Call of Duty on-line game franchise. The company were acquired by US game publisher Activision Blizzard in 2007 and have offices in Dublin, Vancouver and Shanghai.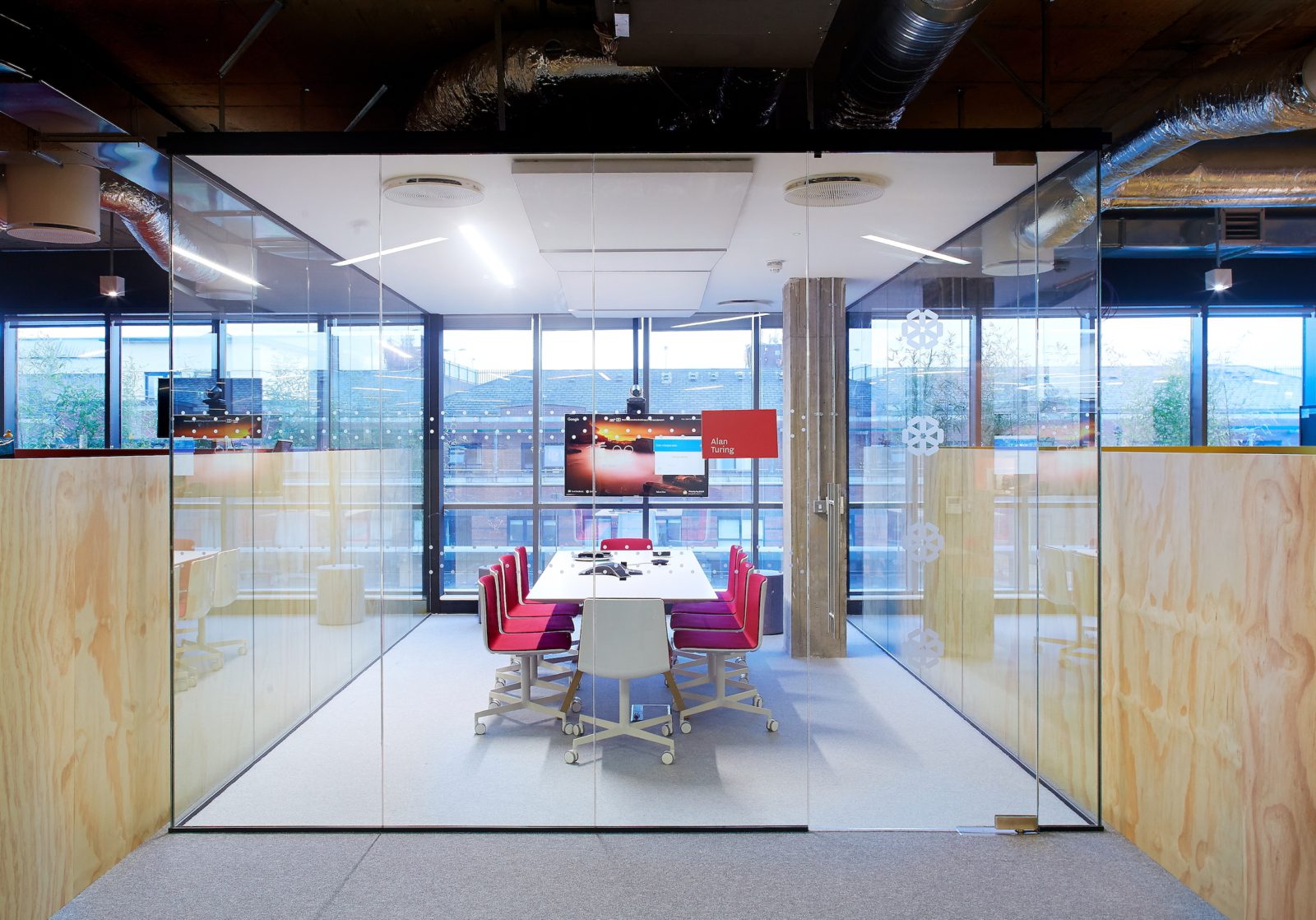 Due to the complexity of the works and the fact that the offices would remain LIVE through the refurbishment, the project was bid on a 2-stage basis with an open tender process to identify two preferred bidders followed by a post-tender interview process to select their final fit-out partner. A large part of the Client Team's decision making process also centered on input and commentary from the Contractor into the initial scheme design with recommendations on build-ability and value engineering. We were suitably delighted to win out at interview stage and be appointed as Demonware's contractor of choice – with us on board, planning for their new European HQ officially kicked-off led by international architects, Urban Agency.
The scope of works included segregation of the existing floor plate into Live / Under-Construction areas, the complete strip of the demised floor areas, full M&E, IT and A/V installation, a bespoke fabricated solution for Meeting Rooms (made from curved glass pods) and Team Huddle Rooms (machined birch faced plywood), full soft & hard flooring, extensive graphics package and the management & supervision of the Client's furniture vendors. Of further note was the fact that the project was completed with the Client in full occupation on the 5th Floor of a multi-tenanted building.