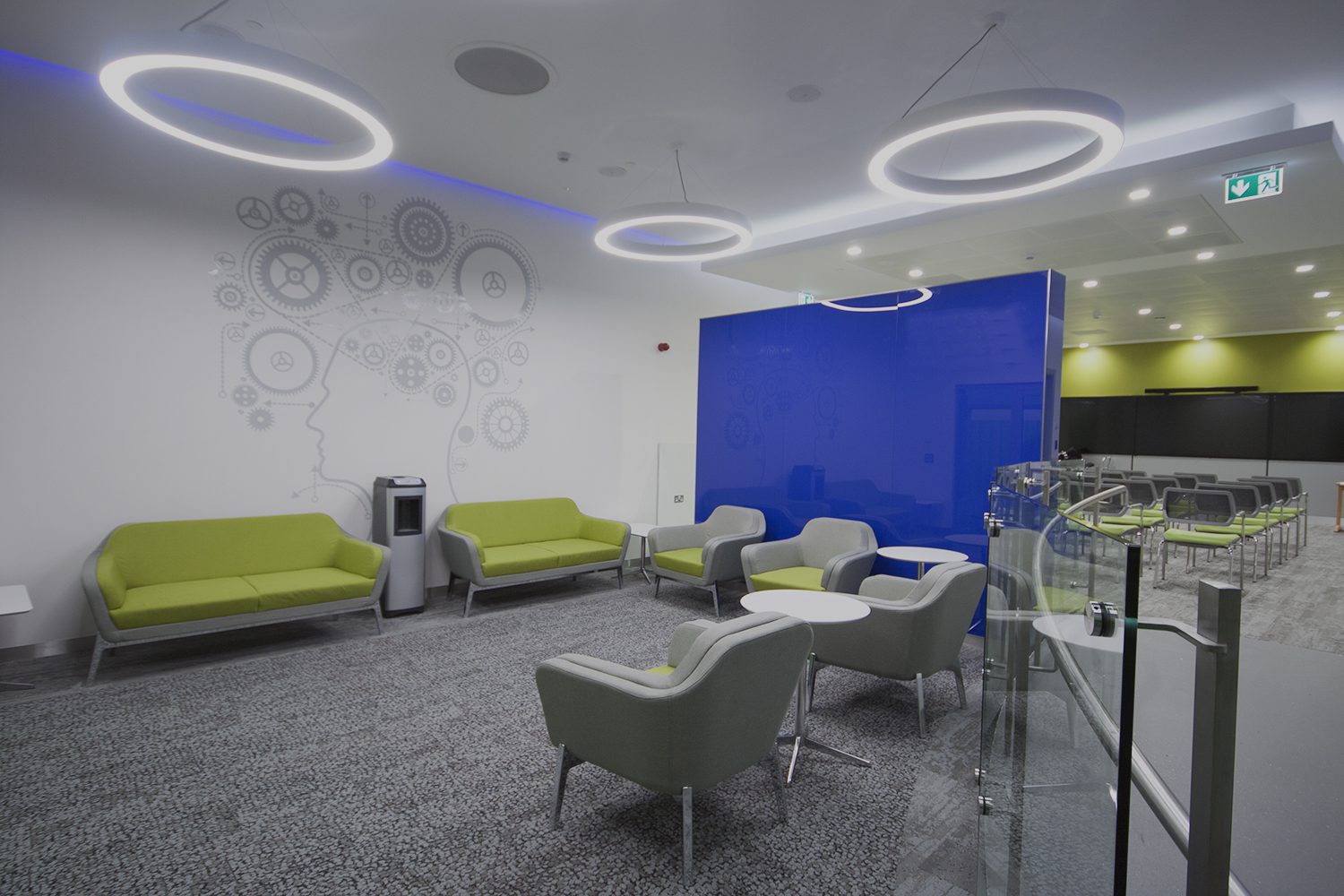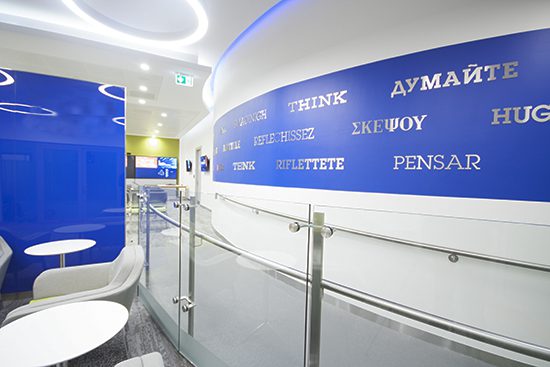 Our Client is one of Ireland's leading providers of advanced information technology, products, services and business consulting expertise. They are dedicated to helping their Clients innovate and succeed through the end-to-end transformation of their business models and the application of innovative technology and business solutions.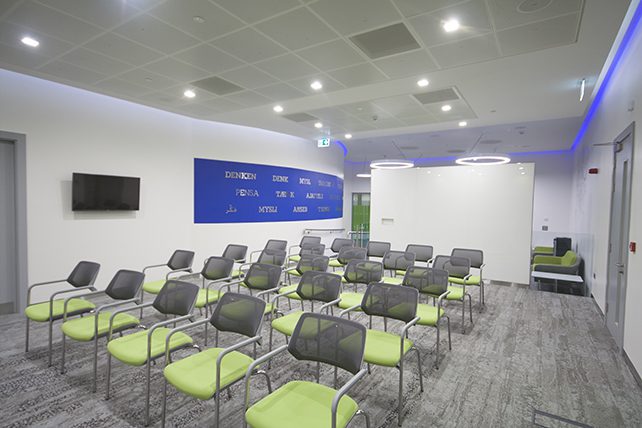 Our brief comprised of the creation of a new customer experience room at their main operations facility in Dublin. Works were undertaken within this heavily occupied building with continual intensive daily co-ordination with the on-site Building Management Team. The existing space was previously used as a games area, the new fit-out required strip out of all existing finishes to provide a significant AV installation to the room, together with extensive modifications to the "Street" circulation and access areas. An associated AV room and Store Room was also constructed.
The finished product is a sleek modern fit-out and the use of corporate colours throughout the design is a bold injection into what was previously a neutral space. Some highly technical features on the project included a bespoke free standing feature wall that was constructed with a steel frame and wrapped in toughened back painted glass to act as a divider in the room to separate the space. A custom built curved glass ramp was also provided and hanging feature oval lights are an uplifting addition.