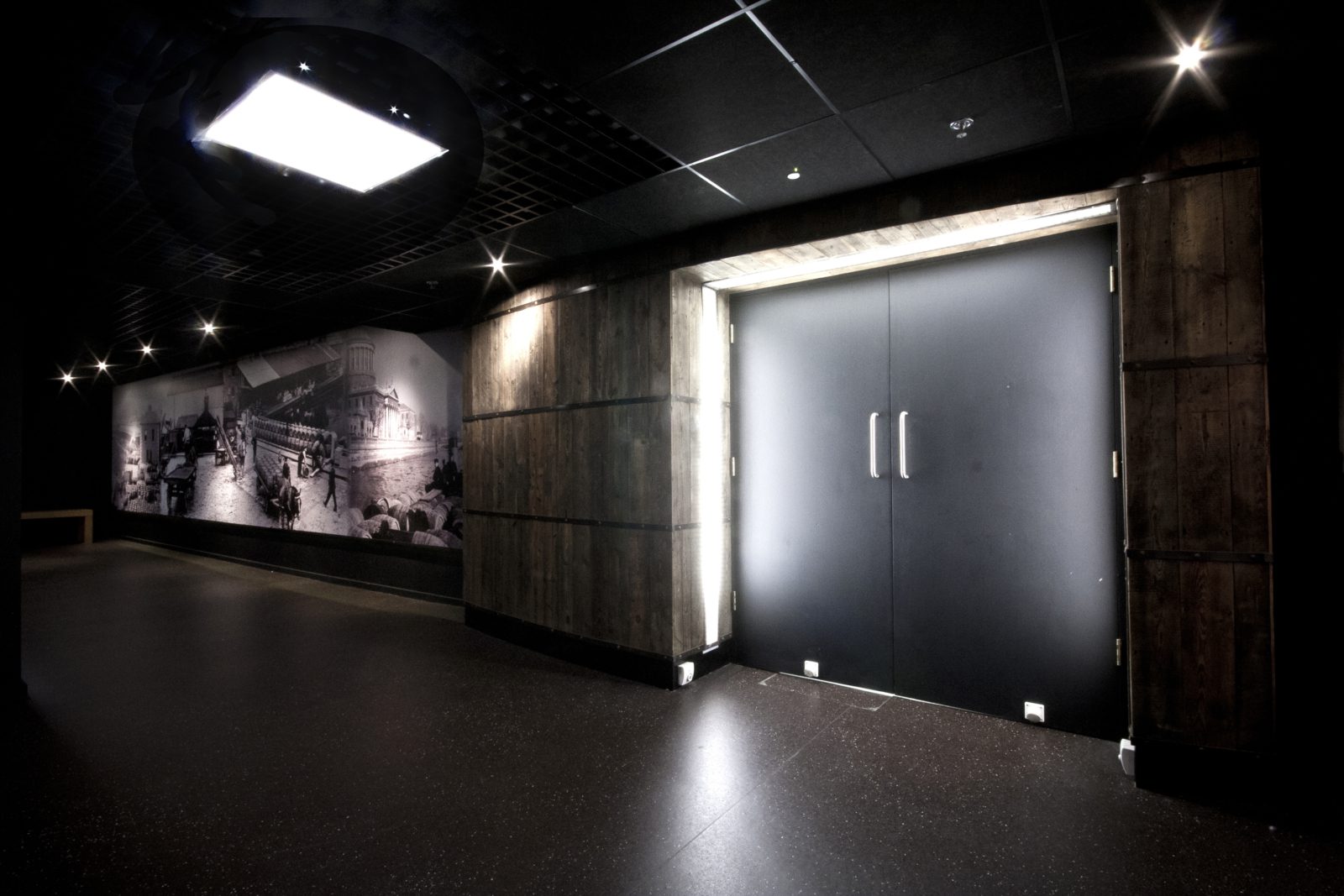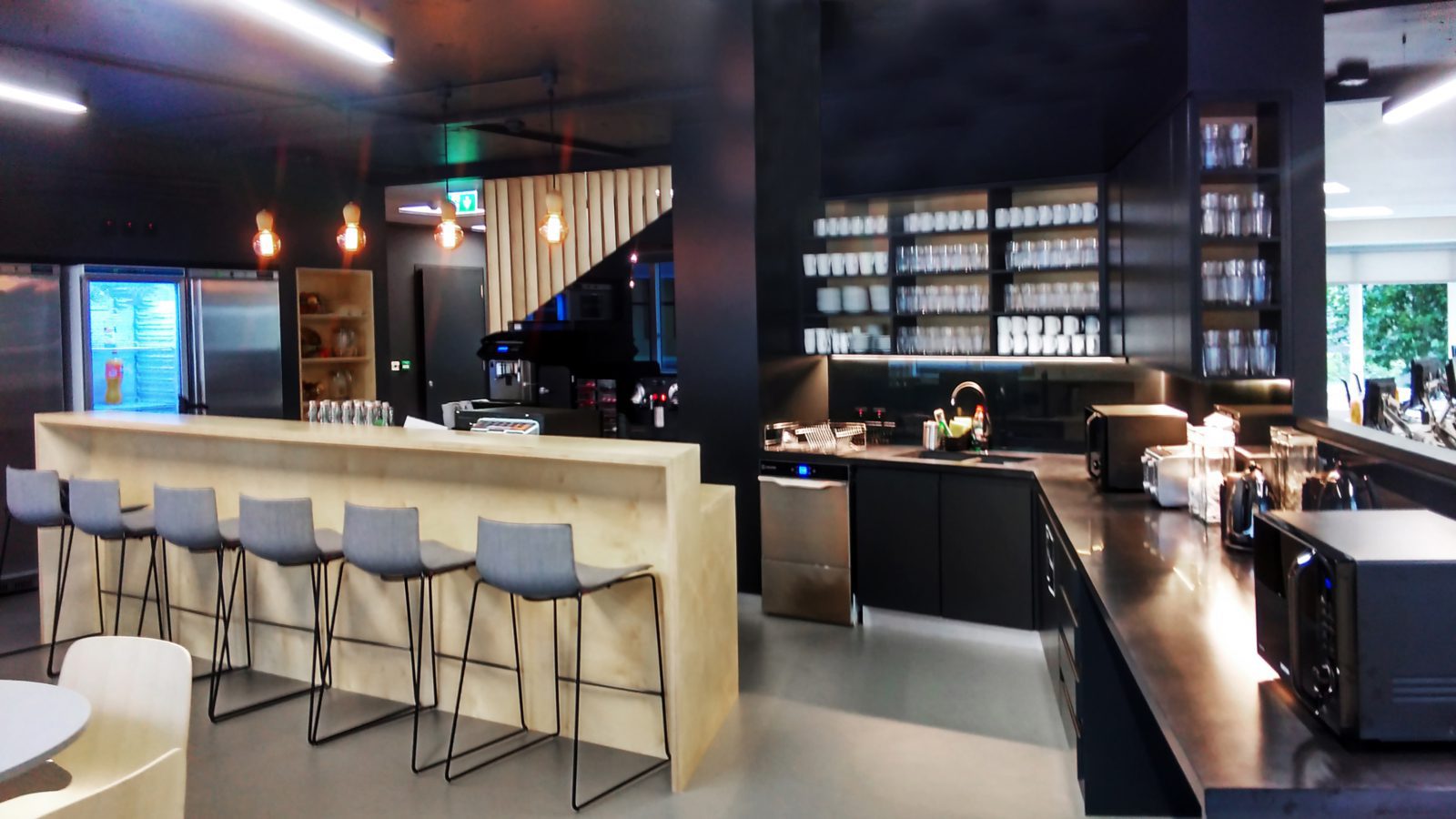 Spread over 4-floors, works ran concurrently in Ireland's No. 1 Tourist attraction- The Guinness Storehouse – a building with 5,000 visitors daily.
Individual work areas were the Visitor Experience Centre, Group Orientation Area, Arthur Guinness Room, Business Centre refurbishment, Project Taste Experience, Arrol Bar refurbishment, Red Jacket retail Fit out, Ground Floor signature St. James's Gate Replica and a full mezzanine retail area re-fit.
Project Taste included conceptual "Scent Oscillator" columns, developed and designed specifically for the new Taste Experience exhibition. The main ingredients used to brew Guinness were vaporized to enhance the overall visitor sensory experience in tasting the beer. Interactive A/V screens in The Arthur Guinness Room that speak to visitors as they pass. Screen chassis' concealed within feature wall paneling and triggered from ceiling disguised presence detectors.
A full size replica of the iconic St. James's Gate was installed in the main Ground Floor visitor reception area. Restoration of historic Guinness photography for scanning and printing onto full size extended wall murals installed in the Group Reception Area. Millwork fabricated from reclaimed sources to preserve the antique feel of several feature joinery pieces.