timescale
18-Months from Initial Engagement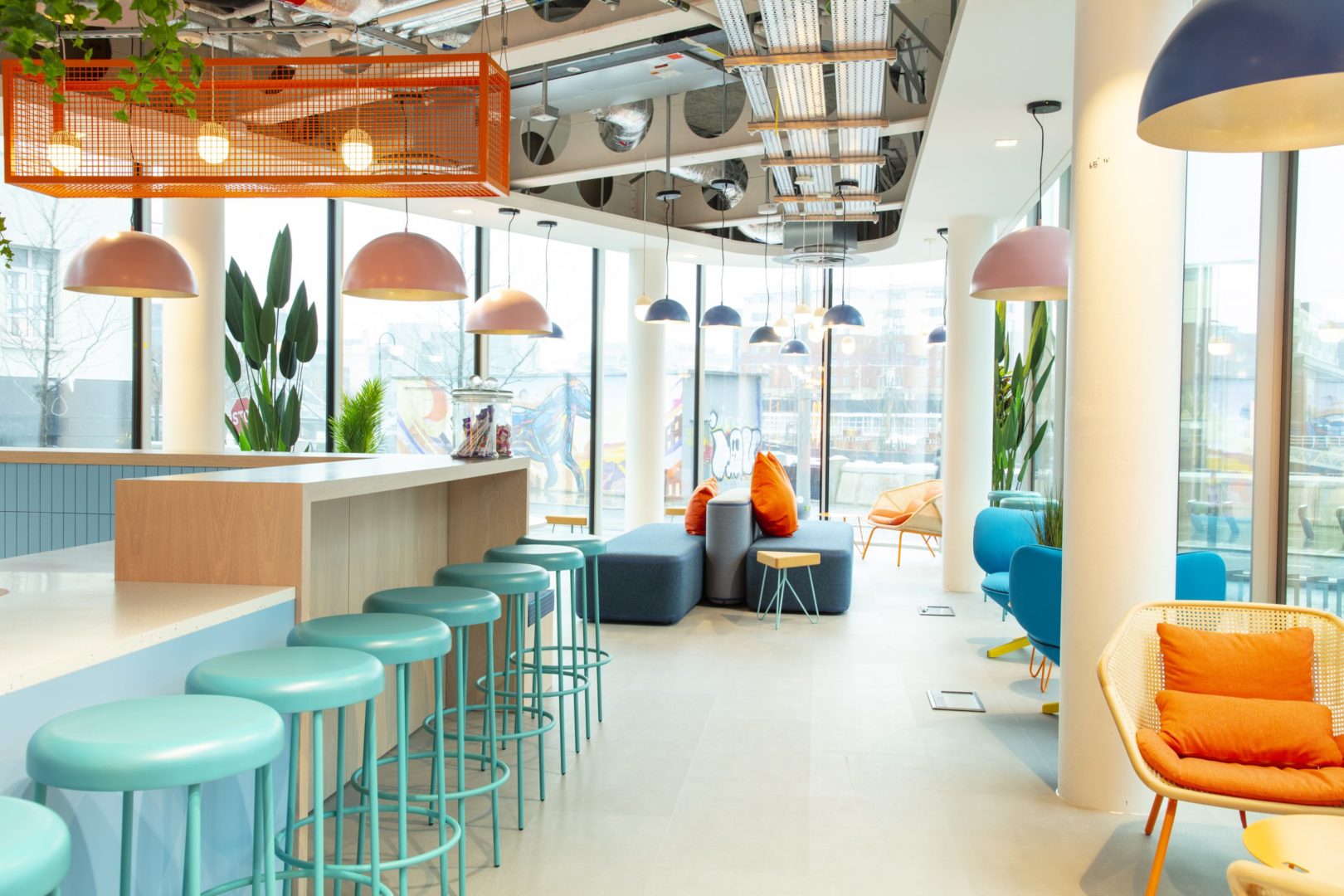 HubSpot offers a full platform of Marketing, Sales, Customer Service and CRM Software which is trusted by more then 37,000 customers worldwide to power their online presence. The Dublin operation is made up of designers, product managers and UX researchers that are contral to the organisation. It is no surprise that HubSpot ranks 12th out of 33 companies in Ireland's Best Large Workplaces in Ireland (2018), 7th on Glassdoor's Best Companies to Work for (2018) and 2nd on Glassdoor's Top Tech Companies to work for in Ireland.
Donnacha has collaborated with HubSpot since they opened their first Dublin office in 2013, and his Team were delighted to be involved in the creation of this new workspace to house the company's fast growing Product and Engineering Team. Design input from HubSpot's employees is evident throughout the space, from the large mural outlining Dublin's iconic landmarks to the functional booths.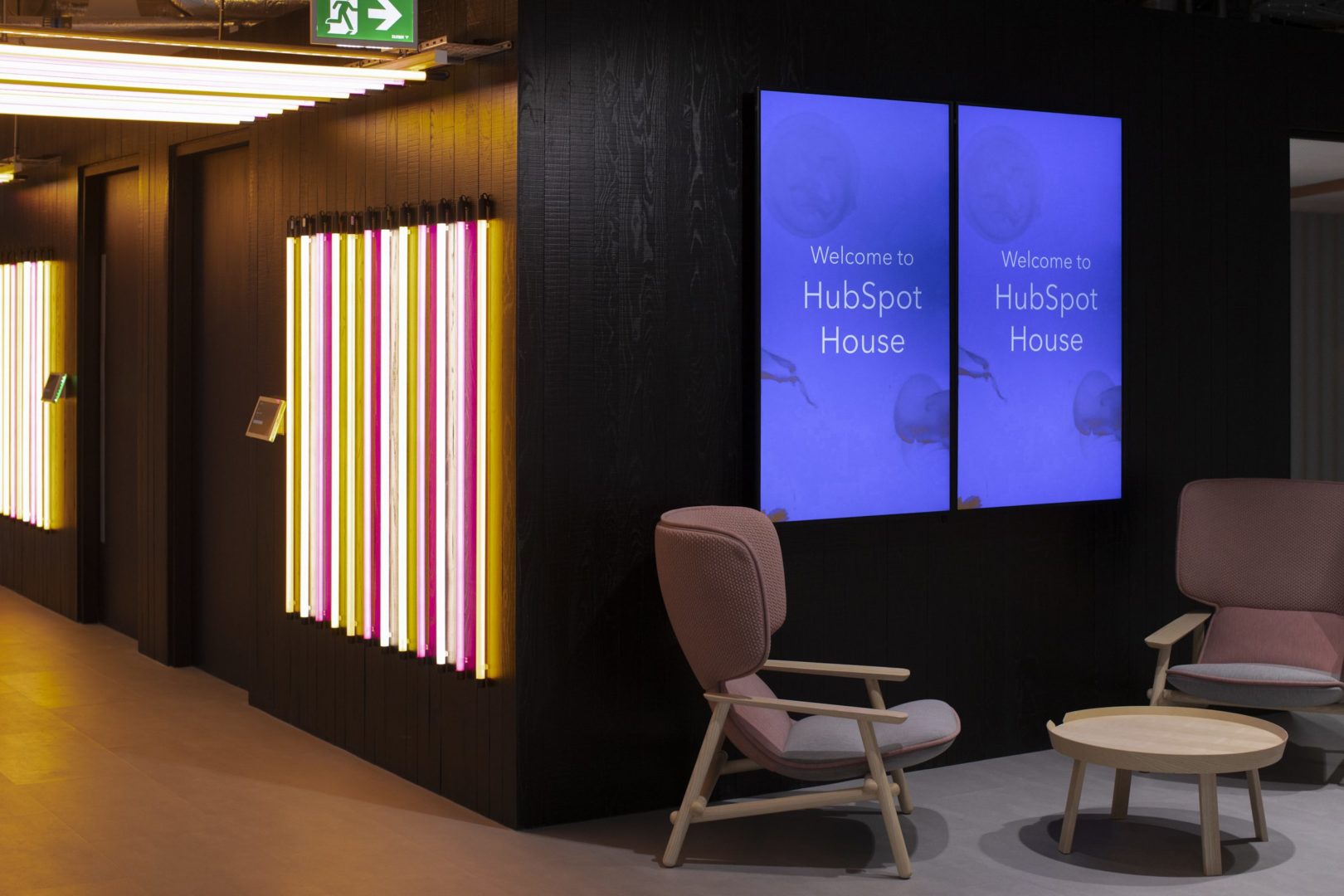 Once the building was selected and the lease signed, Donnacha acted as Lead D&B Consultant, Client Representative for interaction with the Boston based HubSpot Real Estate Leadership Team and appointed a Team of Project Managers, Cost Consultants and a Main Contractor for fit out execution and buildout – a highly diverse set of skills and responsibilities that few can fulfil on a project of this scale and complexity.
One of the key features of the fit out is the final LEED rating. LEED has revolutionized the marketplace as the world's premier benchmark for the design, construction and operation of high-performance green buildings. HubSpot House not only achieved the pinnacle of international LEED accreditation for shell and core, but it is also the first building in Ireland to achieve the "LEED Platinum V4" rating for the fit out.  The decision to pursue the incredibly high energy standard was driven by HubSpot – they wanted their new HQ to be a model of sustainability and efficiency that their staff and customers could be proud of. Huge credit is due to them as they were prepared to make early decisions and big budget spends on energy conservation measures that would reap long term cost and environmental impact benefits to them over the entire 20-year lease life cycle. Our familiarity with sustainable design, material source streams, product reporting, submittals and documentation meant the fit out accreditation was achieved.
At time of writing, the fit out is still the highest rated LEED fitout in the country.