Our Client was no stranger to creating award winning designs and inspiring ground breaking trends in interior workplaces but their HQ "First Landings", however, was born to be something very different.  They had a vision for a workspace of the future, something that no one else had done before.
"First Landings" needed to captivate and entice the target audience of the entrepreneur, the disruptor and the next world class business leader. The building also needed to act as a showcase to reflect the Clients' highly innovative approach and reputation as a trusted and preferred fit out contractor. With a big idea and ambitious plans, Donnacha set out to find the perfect partner to support the realisation of First Landings. Donnacha was familiar with the work of KLD and together they began to tease out the concept of First Landings.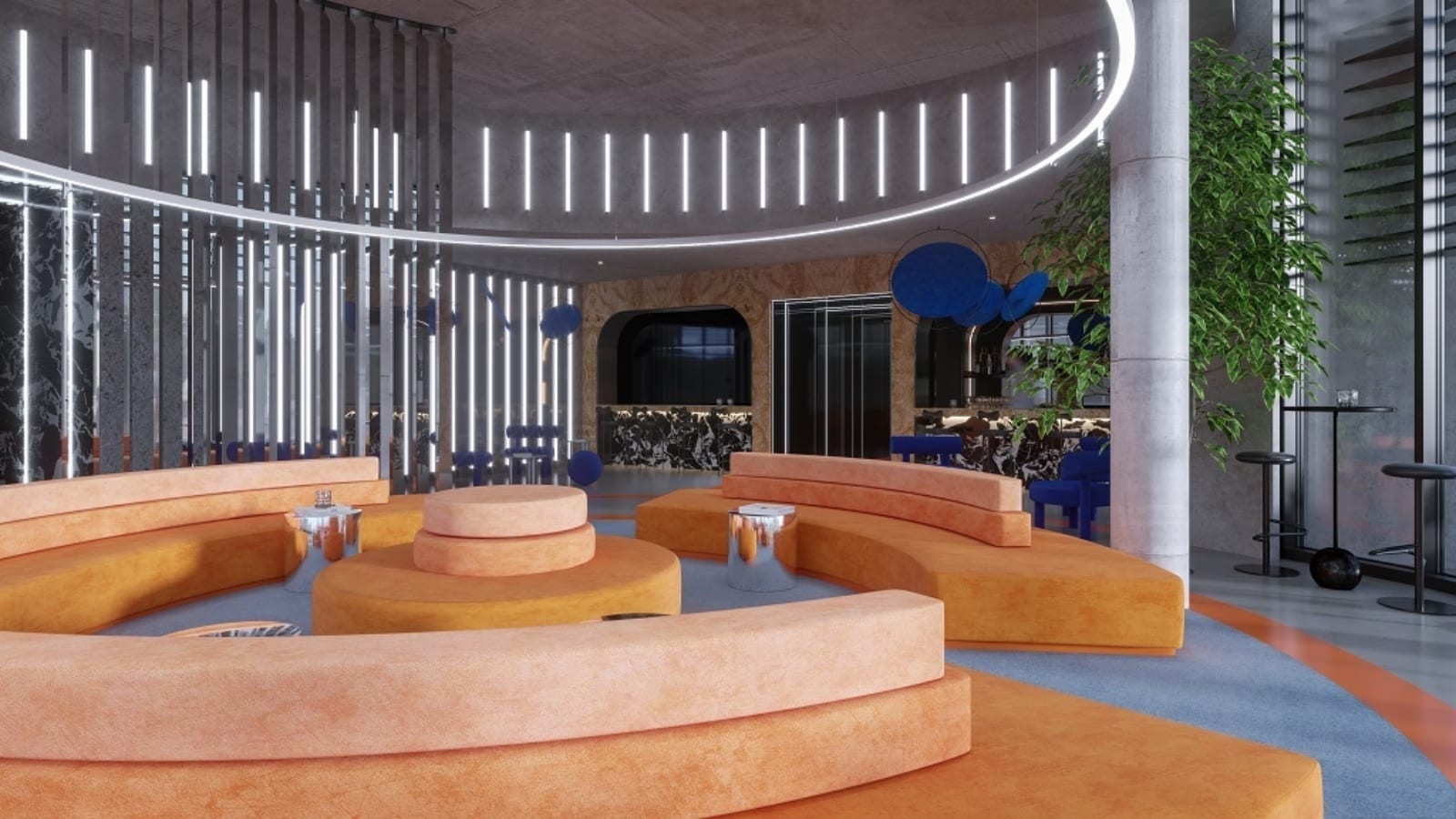 There were three overriding conditions.  Firstly, it must not look like anything you've seen before, "if it looks like an office, it's a fail". Then, it must use ground-breaking technology to ensure the users experience is future proofed and finally, it had to ooze the energy and dynamism of the Client's culture and brand.
What followed from KLD was the creation of a cutting edge 30,000 sq. ft sensory design, that included the development of key spaces; collaborative work zones, an Executive Boardroom, Hub and Spoke office space, VR Studio and Empire, a 125 seater auditorium with Ireland's largest LED screen
Other features include a Podcast studio, Zen area, Games room, DJ Booth, Café and a GC-Quad Golf Simulator.
The final result speaks for itself, the glazed zen and wellness space occupies the heart of the upper floor, surrounded by a central running track and double corridor, with bespoke lighting illuminating from the ceiling and floor. The suites and collaboration spaces branch out from every side. While making your way down the orange tiled staircase, you enter the featured hospitality and bar area past the curved seating and overhead circular lights which lead you into the auditorium. The auditorium has a captivating plush blue surrounding with velvet drapes, scaled seating and strip lighting, dimmed to allow you to watch one of the largest LED screens in the country with full Dolby 7.1 surround sound.