timescale
1 week Pre-construction
8 weeks on-site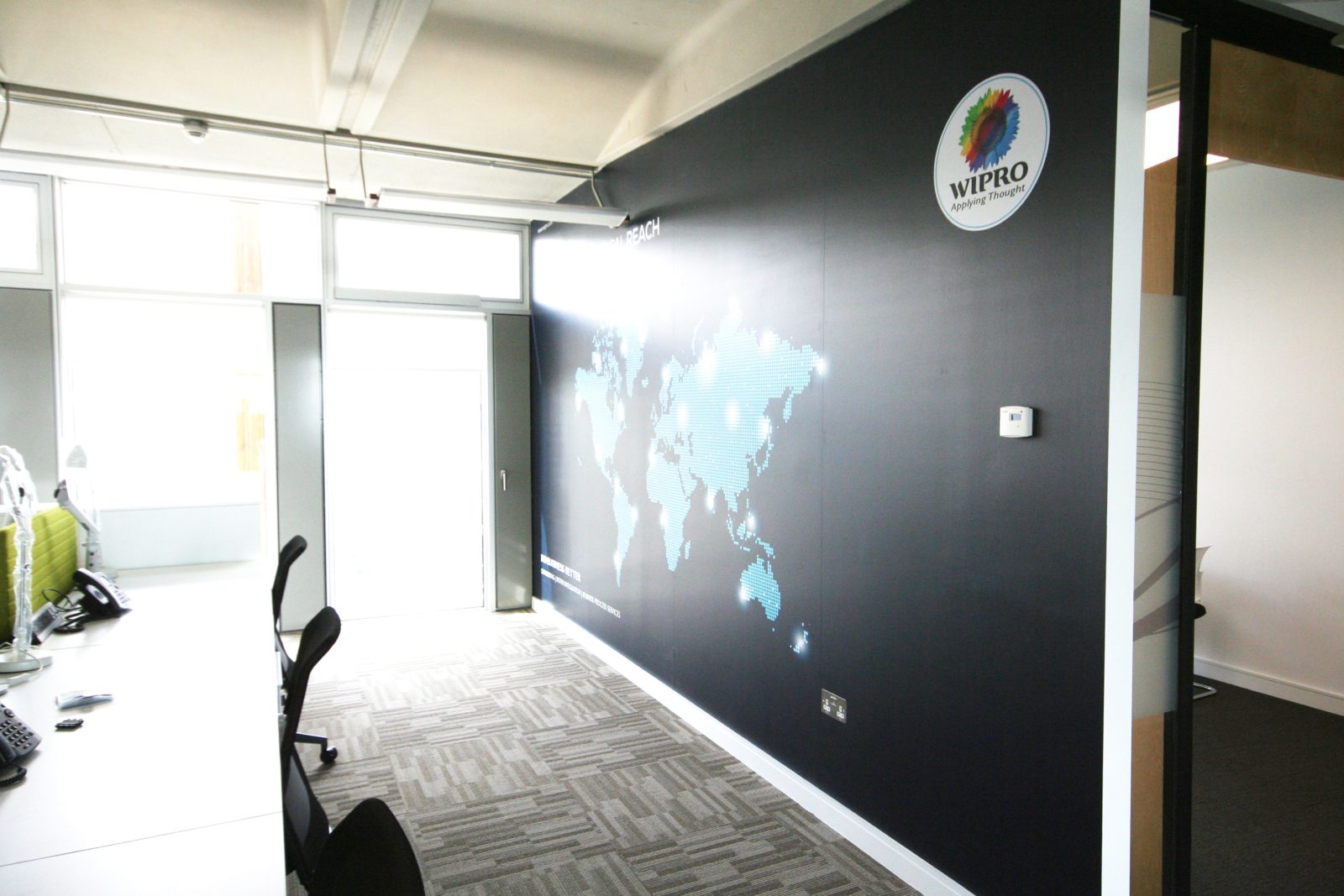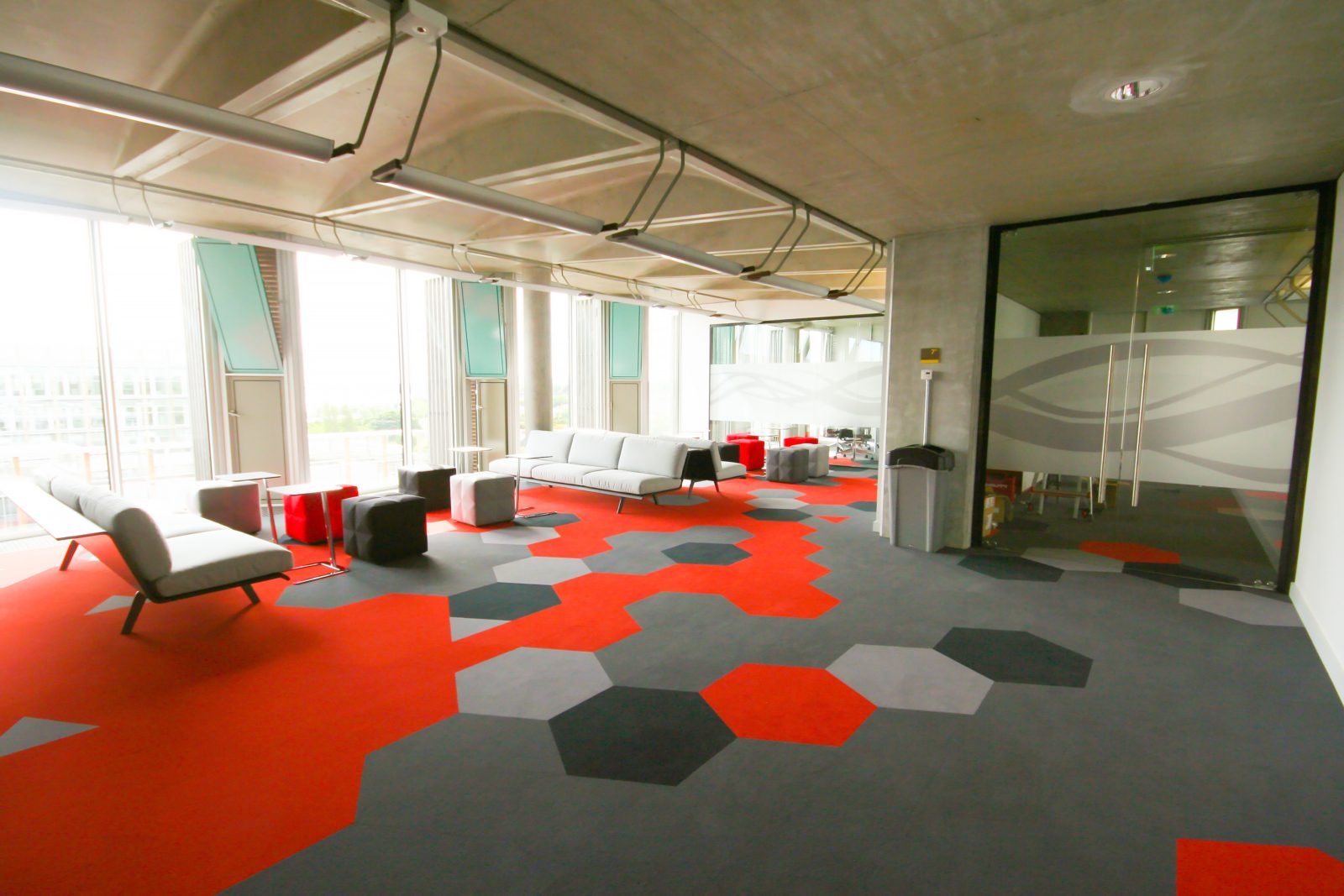 Wipro Ltd is a global information technology, consulting and outsourcing company with 158,217 employees serving clients in 175+ cities across 6 continents. The company posted revenues of $7.5 billion for the financial year ended Mar 31, 2015.
Following their announcement to move into the Irish market, they selected our Team as their turn key D&B contractor for the design and fitout of their new 240-seater office in the spectacular Elm Park OBA in Dublin.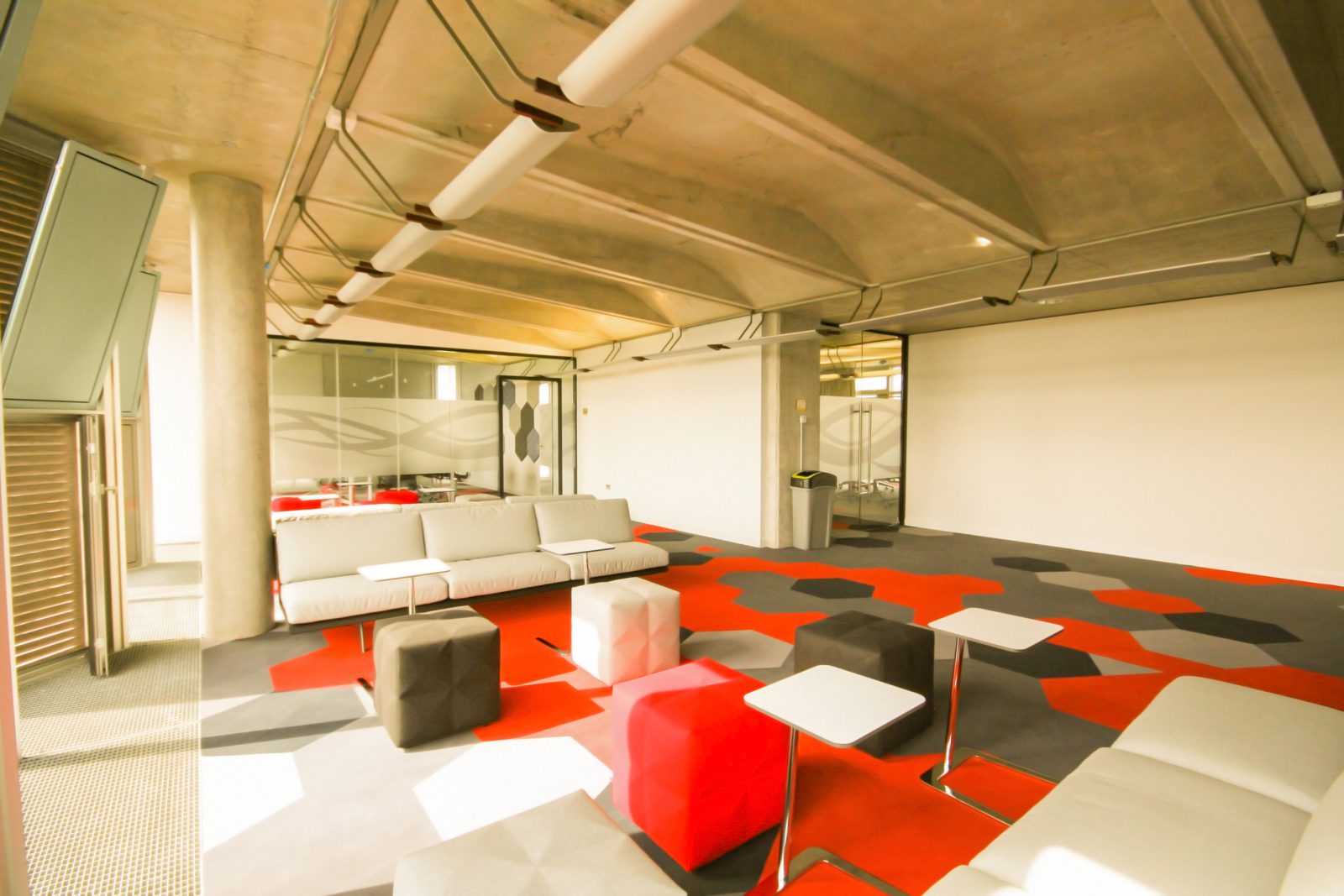 Our Design and Build brief took the project from initial space planning for Lease negotiation, to Landlord consent phase, through to detailed design, costing, planning, constructing and overall hand-back. The complete project life cycle, managed from start-to-finish by Members of ICONS.
Works were undertaken in the top 3-floors of the OBA building with management of logistics and daily co-ordination with the sitting Building Management Team a key consideration in the development of our aggressive construction programme.
A high degree of cellularisation in forming the various manager offices, meeting spaces, huddle rooms and executive boardrooms required considerable addition to the Landlords naturally conditioned Eco-building ventilation strategy via. intensive modelling and BMS integration. The project scope also included a large specialist joinery component, stone flooring, substantial active IT solution, a fully redundant IT backbone install, Comms Room UPS, digital monitoring, building security, A/V delivery and a complete furniture installation across 3-floor plates.
The project was run with fully transparent financials, with the Client retaining all expenditure authorisation throughout the build process via their internationally issued PO's. The completed works were delivered below the original approved budget tabled at Design completion stage.